photobboy - Fotolia
UK ranked as top 10 digital economy
The UK has been ranked among the top 10 nations in terms of digital capabilities
This Article Covers
RELATED TOPICS
The UK is rated as one of the leading countries in digital capability, with the fintech sector and the banks playing an important supporting role.

Download this free guide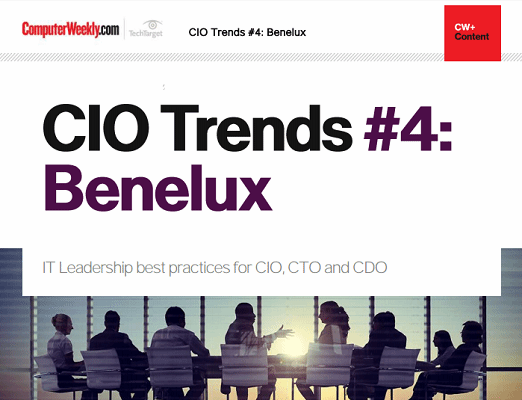 Blockchain for Benelux
Blockchain is today what cloud computing was a few years ago. Businesses are beginning to establish examples about blockchain, while cloud computing moves to being a decision about what kind of cloud strategy a CIO wants. Read about both in this issue.
By submitting your personal information, you agree that TechTarget and its partners may contact you regarding relevant content, products and special offers.
You also agree that your personal information may be transferred and processed in the United States, and that you have read and agree to the Terms of Use and the Privacy Policy.
Research from MasterCard and the Fletcher School at Tufts University in the US ranked the UK alongside Norway, Sweden, Switzerland, Denmark, Finland, Singapore, South Korea, Hong Kong and the US in the the top 10 list of advanced digital economies.
"The UK continues to show high levels of digital development, and remains on an upward trajectory," said the report. "For example, London is now home to Europe's fintech stars, producing creative new business models in finance, with the big established banks being on hand to offer expertise and backing for startups."
The measures used to rank countries were: internet access and infrastructure, consumer demand for digital technologies, government policies/laws and resources, and investments into research and development and digital startups.
"Adoption, the quality of digital infrastructure and institutions, and innovation collectively shape a country's digital competitiveness, but governments also play a key role," said Bhaskar Chakravorti, senior associate dean of international business and finance at the Fletcher School at Tufts University. "The report also found that consumers' trust in digital technologies correlates with digital competitiveness."
The report warned that because of the rapid pace of change, countries need to be open to innovation if they are to retain their position. "Given the current pace of innovation and change, being an advanced digital economy today doesn't guarantee that status tomorrow," it said.
The Brexit effect
But will the UK retain its position when it leaves the EU? Banks and fintech companies are already suggesting they might have to move operations to EU countries, and top digital professionals from EU countries who are already in the UK say they are more likely to leave the UK post-Brexit, while others are being put off coming in the first place.
A number of countries are ready to step up and replace any of the top 10 that take their foot off the digital accelerator. These include New Zealand, the United Arab Emirates, Estonia, Japan and Israel.
As far as the UK is concerned, the uncertainties over what Brexit will bring are putting at risk the very advantages mentioned in the report.
For example, the report cites London's position as a major startup/fintech hub as one of the UK's main advantages. But since the Brexit vote and the government's threats of a hard Brexit, startups are planning to relocate to hubs in other EU countries so they can continue to gain access to talent and a huge, frictionless market.
The advantage of having major banks headquartered in London might also diminish, with these organisations planning to move significant numbers of jobs to EU countries to enable them to continue to sell in the trade bloc.
According to a report from Deloitte, 47% of highly skilled workers from the EU who are currently working in the UK are considering leaving in the next five years – and 15% are planning to leave in the next 12 months. And just this week, Jamie Dimon, CEO at JP Morgan, which employs 16,000 people in the UK, said thousands of jobs might have to move out of the UK because of Brexit.