Nomad_Soul - Fotolia
Huddle needs $5m equity injection or to find a buyer, as investment declaration deadline looms
Companies House documents reveal Huddle needs to raise $5m or more by the end of April or find a buyer to meet its financial obligations for the next 12 months
UK-based cloud collaboration firm Huddle has until 30 April 2017 to disclose how it will raise $5m or more in equity to ensure it can meet the next 12 months of its financial obligations.

Download this free guide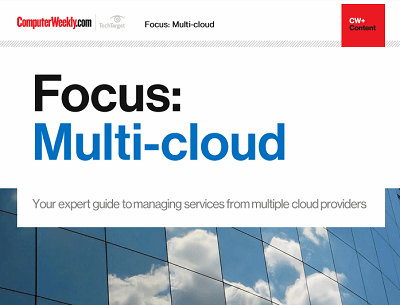 Mixing and matching your cloud options
Many IT leaders are increasingly coming round to the idea that sourcing services from one or more providers might be the best way to go. From a cost and resiliency perspective, some workloads might work better in one cloud over another. Or a certain provider might boast some functionality that suits a particular process the enterprise is looking to implement, but falls short in other areas, prompting the company to adopt a mix-and-match procurement strategy. Join us as Computer Weekly takes a closer look at the multi-cloud approach and what providers are doing to capitalise on the trend.
By submitting your personal information, you agree that TechTarget and its partners may contact you regarding relevant content, products and special offers.
You also agree that your personal information may be transferred and processed in the United States, and that you have read and agree to the Terms of Use and the Privacy Policy.
According to documents filed by Huddle with Companies House, the G-Cloud listed firm needs to provide its bank with evidence of having raised the equity by 30 April, or find a buyer for the company by the end of May to continue trading as a going concern.
"If the covenant is not met, the group would not have adequate cash resources to continue to pay liabilities as they fall due for at least the next 12 months," the filing reads.
"Management is confident they will meet the covenant requirements, however this represents a material uncertainty which may significantly cast doubt about the company's ability to continue as a going concern."
The document then goes on to state the company has "sufficient cash headroom for the foreseeable future", based on its current and projected performance record. "The directors consider that the group will ultimately be profitable and cash generative," the document continued.
In a statement to Computer Weekly, Huddle vice-president Tim Deluca Smith said the impending equity declaration deadline is no cause for alarm.
"As we are coming to the end of a funding cycle, our annual [Companies House] filing requires us to disclose how we are expecting to bridge our funding requirements going forward," he said. "This is very normal. We are a venture capital (VC)-backed company and, like any other, we require funding until either we break even or the business is acquired."
A financial flick-through
The equity statement forms part of a Huddle's financial results, for the year ended 31 December 2015, which were filed with Companies House on 14 March 2017.
The document reveals Huddle's parent company, Ninian Solutions, made a loss of £8.3m during the 2015 financial year, having previously posted a smaller one in 2014 of £5.6m. This, the company claims, is in line with the directors' expectations for the business.
Its revenue, however, increased by 5% from £9.7m in 2014 to £10.2m during the same time period.
"The loss for the financial year was driven by increased cost of goods sold related to the expansion of both the UK and US hosting and data storage requirements," the document stated.
"It was also driven by the continued investment in research and development, as well as administrative costs, required to maintain the growth of the business and the expectation this continued investment will bring the business to profitability."
A history of Huddle
Since its launch a decade ago, the company has sought successive rounds of funding to support both the Europe and US expansion of its business, which has seen it open offices in San Francisco and Washington DC, and embark on a series of recruitment drives to bolster its headcount.
The company claims its cloud-based collaboration tools are used by more than 80% of Whitehall departments, with many of these deals secured via the firm's long-term involvement with the G-Cloud procurement framework.
It has faced increased competition in the Digital Marketplace, as subsequent iterations of the framework have seen a steady rise in the number of firms offering cloud-based collaboration tools, including Kahootz, High-Q and Box.
Even so, Deluca Smith said Huddle continues to go from strength to strength. "The business continues to grow and execute on its strategy of delivering best-in-class collaboration solutions to the professional services and government sectors."
Read more on Software-as-a-Service (SaaS)