Post Office failed to investigate account shortfalls before legal action, report claims
Post Office too quick to take legal action against subpostmasters, finds independent report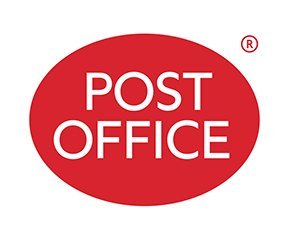 An independent report into alleged problems with the Post Office's Horizon accounting system said the organisation had been too quick to take legal action against subpostmasters.

Download this free guide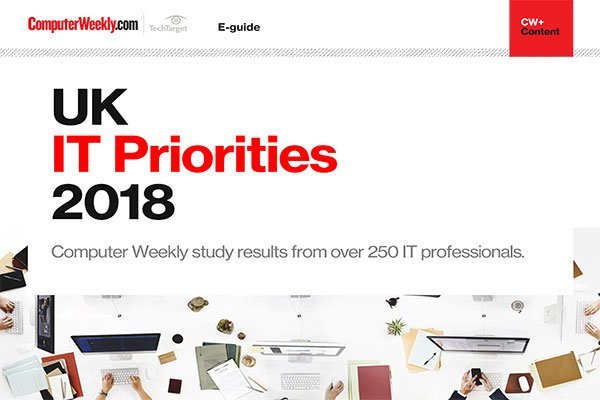 UK IT Priorities 2018 survey results
Download this e-guide to discover the results of our 2018 UK IT Priorities survey, where IT leaders shared with us what they are going to be investing in over the coming 12 months.
By submitting your personal information, you agree that TechTarget and its partners may contact you regarding relevant content, products and special offers.
You also agree that your personal information may be transferred and processed in the United States, and that you have read and agree to the Terms of Use and the Privacy Policy.
The much-anticipated independent report, carried out by Second Sight, said the Post Office had failed to find out why large cash shortfalls occurred before starting legal proceedings against subpostmasters.
In 2009, Computer Weekly revealed the stories of several subpostmasters who had received heavy fines and even jail terms for alleged false accounting, which they blamed on the Horizon accounting system provided by the Post Office. Years of investigation has followed (see timeline beliow).
The report said: "As a result of our investigations we have established that Post Office's investigators have, in many cases, failed to identify the underlying root cause of shortfalls prior to the initiation of civil recovery action or criminal proceedings. This includes cases where applicants brought to the auditors' or investigators' attention their own suspicions as to the underlying root causes of their branches' losses."
But the Post Office said: "In none of Post Office's own work, nor through any of Second Sight's work, has any information emerged to suggest that a conviction is unsafe. Post Office as a prosecutor has a continuing duty to disclose immediately any information that subsequently comes to light which might undermine its prosecution case or support the case of the defendant. We have to satisfy both stages of the code for crown prosecutors to start a prosecution – the evidential stage that there is sufficient evidence to provide a realistic prospect of conviction and the public interest stage."
A number of subpostmasters who were prosecuted have submitted applications to the criminal courts review commission to have their cases reviewed.
No evidence of systemic failure
The Second Sight report said there was "little incentive" for the Post Office to "improve the error repellency of its business systems".
Human error has been found to be the primary cause of cash and stock losses in the cases investigated

Post Office
But in its 83-page response to Second Sight's 96-page report, the Post Office said this was incorrect. "As recognised by Second Sight, human error has been found to be the primary cause of cash and stock losses in the cases investigated. Such errors are not only detrimental to subpostmasters but also to Post Office. For this reason [and others], Post Office does regularly improve its systems."
The Post Office denies system-wide problems with Horizon. It has defended the accounting software after "exhaustive investigations" that "have not found any evidence of systemic problems with the Horizon system". Over 100 cases have been investigated by Second Sight.
The Post Office also said it was concerned that the investigation, which it commissioned itself, "repeats complaints made by a very small number of former postmasters, as well as a number of assertions and opinions". It also said Second Sight has been unable to demonstrate any evidence to support these.
Calls for further investigation
During a Department for Business, Innovation & Skills select committee evidence-gathering session on 3 February, Second Sight representative Ian Henderson was critical of the Post Office's approach. He said important data requested by the investigation team, including prosecution files, had not been delivered, months after they were requested. The Post Office denies that it has failed to provide any information requested.
The obstructive behaviour of the Post Office towards MPs and independent investigators underlines how badly it behaved towards subpostmasters

James Arbuthnot, former MP
In reaction to the latest report, former MP James Arbuthnot, who was the most vocal of the 140 MPs campaigning on behalf of subpostmasters, said the report confirmed there may have been serious miscarriages of justice perpetrated by the Post Office.
"The Post Office is now trying to cover up these miscarriages of justice, by suggesting that the report contains no evidence. It is packed with evidence, despite the shameful determination of the Post Office to refuse to give the independent investigators the documents they needed – and which the Post Office had promised to provide," he said.
"The obstructive behaviour of the Post Office towards MPs and, as we now know, the independent investigators tends to underline how badly the Post Office behaved towards subpostmasters. It is no longer enough for the government to leave to the Post Office the further investigation that needs to be carried out now. We now have to have a judicial inquiry that can properly get to the bottom of what has actually happened," added Arbuthnot.
Alan Bates, a member of the Justice for Sub-postmasters Alliance (JFSA) pressure group, which was set up to campaign for the subpostmasters affected, insisted the Post Office should be independently investigated, adding that the JFSA would be asking MPs for support to do this.
Cases considered individually
A Post Office spokesman said: "Over the past three years there have been exhaustive investigations which have not found any evidence of systemic problems with the Horizon system. The mediation scheme was set up to address individual complaints and that is what we have gone to great lengths to do – a number are now resolved. The complaints are considered on their facts and substance."
Following the completion of its investigations, the Post Office announced in March that it would put forward all remaining cases to mediation, with the exception of those which have been subject to a previous court ruling. Those cases will continue to be considered on a case-by-case individual basis."
---
Computer Weekly timeline of events
Read more on IT for retail and logistics