A shortage of talent and immigration legislation have been blamed for hampering technology growth in London.
A lack of talent is the biggest threat to London's technology sector, according to Tech London Advocates.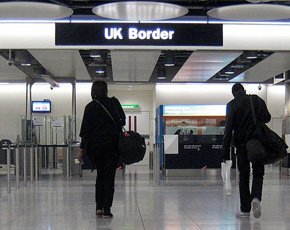 In a survey of the independent private sector group's members, 43% pointed to talent shortage as the biggest problem to the future of technology growth in London. Meanwhile, 10% viewed immigration legislation as a massive threat.
Tech London Advocates is a group of more than 500 people in the tech ecosystem tasked with promoting London's tech sector by dealing with issues and challenges they see on the horizon.
The organisation asked a selection of London's fastest growing businesses about the challenges they faced around immigration and talent, and nearly all reported difficulties around recruitment despite having, on average, seven open vacancies.
"A lack of skills and challenging immigration legislation is inhibiting growth in the capital and threatening London's position as a global technology hub," said Russ Shaw, founder of Tech London Advocates. 
"Encouraging young people to study STEM [science, technology, engineering and maths] subjects and initiatives to encourage digital skills are important steps in the right direction, but we are calling on the government to review education and immigration legislation to fuel the long-term growth of London's most vibrant industry."
Leslie Sarma, associate at Penningtons Manches and Tech London Advocates immigration working group lead, said: "There is still work to be done in assisting rapid-growth startups looking to staff up quickly. The expansion of the Tier 1 (Exceptional Talent) visa to the tech sector is an excellent step, and we look forward to continued work with the Home Office to facilitate growth across the digital technology community throughout the UK."
The full study will be released later today as part of the first anniversary event of Tech London Advocates, where speakers such as Kit Malthouse, deputy London mayor for business and enterprise, Gerard Grech, CEO of Tech City UK, and Sherry Coutu, angel investor, will discuss key issues facing London's technology sector.
---
How skills shortage and immigration restrictions are affecting tech startups – from the horse's mouth
Tech startups and entrepreneurs describe how problems with talent and immigration is affecting their businesses.
Sarah Wood, founder of Unruly: "A diverse team, with people of different ages, backgrounds and areas of expertise, is best placed to meet the challenges and opportunities of the new economy – the digital economy – that's so crucial to the growth of UK plc. Initiatives like the introduction of a new visa route for tech talent, the Exceptional Talent visa, are welcomed, and in addition to nurturing home-grown talent the government needs to do more to reduce the cost, complexity and time taken to push through visa applications."
Ruth Barnett, head of communications at SwiftKey: "We need skilled staff who are native speakers of key languages, such as Chinese and Japanese. This can be challenging as there is a lengthy visa process that doesn't always make that potential employee – who is often being courted by tech companies in other countries too – feel especially welcome."
Dan Crow, CTO of Songkick: "There is a deep pool of highly experienced people in Silicon Valley. We've managed to tempt a few of them to London, but we've also lost some very promising potential employees because it is so hard for Americans to get work visas for the UK."
Ed Bussey, founder of Quill: "60% of our technology team and 30% of the company's London-based employees are from outside the UK. This reflects the international mix of applicants and our approach to hire the best possible talent, wherever it comes from."
Michal Zlabek, marketing manager at Growth Intelligence: "In our experience, there is a shortage of senior developers and it's difficult to get relevant CVs in, particularly from recruiters."
Email Alerts
Register now to receive ComputerWeekly.com IT-related news, guides and more, delivered to your inbox.
By submitting your personal information, you agree to receive emails regarding relevant products and special offers from TechTarget and its partners. You also agree that your personal information may be transferred and processed in the United States, and that you have read and agree to the
Terms of Use
and the
Privacy Policy
.