HCL and CSC partner to modernise applications
Indian IT services firm HCL and US competitor CSC are working together to win business in the application modernisation and cloud migration segments of the application outsourcing sector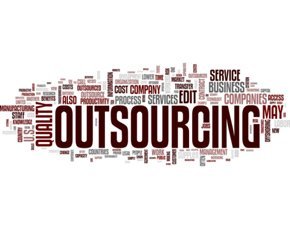 Indian IT services firm HCL and US competitor CSC are working together to win business in the application modernisation and cloud-migration segments of the application outsourcing sector.

Download this free guide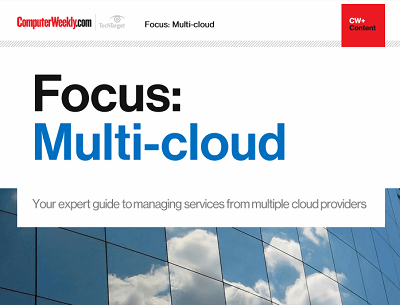 The maturity of the enterprise public cloud
Many IT leaders are increasingly coming round to the idea that sourcing services from one or more providers might be the best way to go. Join us as Computer Weekly takes a closer look at the multi-cloud approach and what providers are doing to capitalise on the trend.
By submitting your personal information, you agree that TechTarget and its partners may contact you regarding relevant content, products and special offers.
You also agree that your personal information may be transferred and processed in the United States, and that you have read and agree to the Terms of Use and the Privacy Policy.
The companies are opening delivery centres, initially in Bangalore and Chennai, that will support the migration of business applications to the cloud.
The partnership will build vertical-market expertise, beginning with the finance sector with a banking centre of excellence.
According to Gartner, the market for applications services is $210bn in 2014, with modernisation and cloud migration a major slice of this.
HCL CEO Anant Gupta saidTechnologies CSC's technology portfolio and client base and HCL's system integration capabilities will be a "formidable combination in the application modernisation market."
"Enterprises today view digitalisation as a route to business model transformation. Organisations have not been able to accrue the potential benefits from digitalisation, as they are shackled by legacy technologies."
CSC CEO Mike Lawrie, said this is recognition that IT service providers and delivery models must change "They need to evolve from traditional tools and processes to more rapid application innovation, enabling businesses to compete in an ever-changing world."
Both companies intend to share equally all cloud application modernisation revenue and direct costs as well as production and development work. They will also share certain employees.
Eric Simonson, managing partner research at Everest Group, said: "Very strong move by both companies. It is rare to see such a bold move, particularly by CSC who still has the legacy datacentres. Could they sell these assets to a REIT and free up capital to reinvest in the cloud? Watch this space."
"In effect, CSC raises the white flag on traditional, asset-heavy IT infrastructure outsourcing. They can't sell the business, so this lowers their costs and raises margins as they look to sunset the business," he added.
HCL will white-label CSC's private cloud platform, known as BizCloud and take it to a wider customer customer base.
Read more on Offshore IT services