NAO slams Universal Credit for not achieving value for money
The Department for Work and Pensions (DWP) has failed to achieve value for money during the development of the Universal Credit IT system.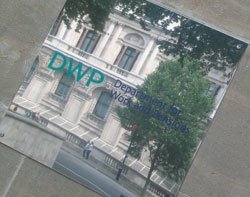 A report by the National Audit Office (NAO) claims the Department for Work and Pensions (DWP) has failed to achieve value for money during the development of the Universal Credit IT system.

Download this free guide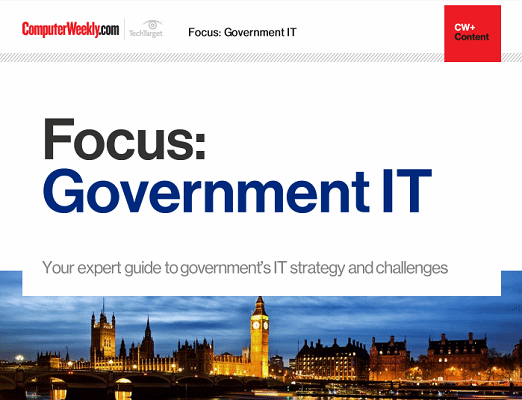 Government IT in post-Brexit Britain
Get an expert look at the government's ideas for a prosperous post-Brexit Britain as well as its ambitious 5G strategy. Features an interview with Sarah Wilkinson, chief data, digital and technology officer at the Home Office.
By submitting your personal information, you agree that TechTarget and its partners may contact you regarding relevant content, products and special offers.
You also agree that your personal information may be transferred and processed in the United States, and that you have read and agree to the Terms of Use and the Privacy Policy.
The system, which aims to consolidate six existing benefits with a single payment, has been surrounded by controversy over the past year. The DWP has been criticised for writing off millions of pounds of wasted IT.
Earlier this week the DWP announced it was writing off £40.1m of IT work on Universal Credit, with a further £91m planned to be written off over a five-year period.
The £40.1m, which will be written off immediately is slightly higher than the figure of £34m that DWP previously admitted to in a highly critical NAO report released in September.
Speaking to MPs on the Work and Pensions Select Committee this week, DWP secretary of state Iain Duncan Smith insisted that, "There is no debacle on Universal Credit."
But a report from the NAO, which analysed the DWP's 2012-2013 accounts, stated the department needs to learn from its past failures.
"The Department has to date not achieved value for the money it has incurred in the development of Universal Credit, and to do so in future it will need to learn the lessons of past failures," wrote Amyas Morse Comptroller and Auditor General (C&AG), in the latest report.
Morse recommended the Department should properly commission and manage IT development; make effective financial decisions over the programme, and set realistic expectations for timescale of delivery.
"There were considerable weaknesses in the Department's financial controls over the Universal Credit programme," stated the report.
The report also stated that at such an early stage in the development of the system, it was uncertain how the digital solution will work, when it will be ready and how much it will cost.
In November 2013, the Ministerial Oversight Group for the troubled welfare reform programme, led by Duncan Smith, approved further investment in the programme. This investment, of between £37m and £58m, was considered important to run the existing infrastructure.
"These are considerable sums that the Department is proposing to invest, in a programme where there are significant levels of technical, cost and timetable uncertainty," Morse wrote in the recent NAO report.
Read more on IT for government and public sector