Vodafone completes Kabel Deutschland acquisition
The mobile operator pays out £6.6bn for Germany's largest cable company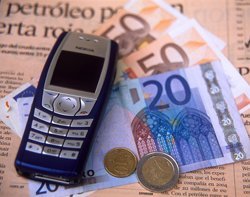 Vodafone today completed its acquisition of Kabel Deutschland for £6.6bn.
Continue Reading This Article
Enjoy this article as well as all of our content, including E-Guides, news, tips and more.
By submitting your personal information, you agree to receive emails regarding relevant products and special offers from TechTarget and its partners. You also agree that your personal information may be transferred and processed in the United States, and that you have read and agree to the Terms of Use and the Privacy Policy.

Kabel is the largest cable operator in Germany, offering phone, TV and broadband services to 8.5m households across the country.
It became the subject of a bidding war between Vodafone and rival US company Liberty Global - the firm that bought Virgin Media in the UK.
However, Vodafone prevailed and its German division now holds 76.57% of Kabel's share capital.
Buying Kabel has brought Vodafone's mobile customer base up to 32.4 million.
In September, Vodafone confirmed it had sold of its stake in US firm Verizon Wireless for $130bn to focus on its European operations.
More on Vodafone