CIO interview: Tony Prestedge, COO, Nationwide
Tony Prestedge discusses how Nationwide's £1bn IT transformation is progressing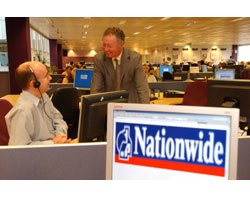 This Article Covers
RELATED TOPICS
Tony Prestedge is COO at Nationwide. He joined the building society halfway through a £1bn IT transformation which he then took charge of. He talks to Computer Weekly about the progress being made, the benefits already being seen and what the future holds for the firm's IT.

Download this free guide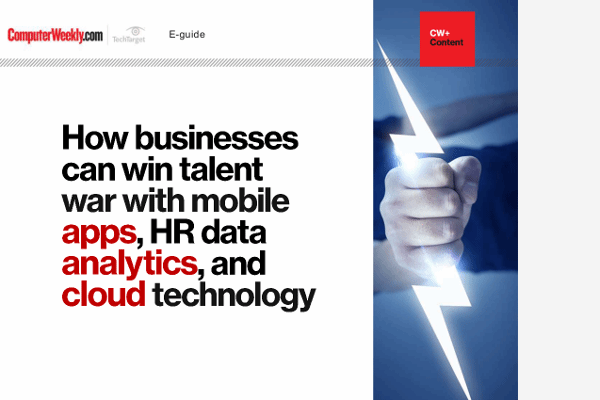 How businesses can win talent war with mobile apps, HR data analytics and cloud technology
Latest articles on HR best practices: mobile apps disrupting the annual staff appraisals; reasons for and against open-source software; and Rolls-Royce case study.
By submitting your email address, you agree to receive emails regarding relevant topic offers from TechTarget and its partners. You can withdraw your consent at any time. Contact TechTarget at 275 Grove Street, Newton, MA.
You also agree that your personal information may be transferred and processed in the United States, and that you have read and agree to the Terms of Use and the Privacy Policy.

In 2008, Nationwide set out on a journey to replace ageing IT systems.
Years of under-investment meant the building society's systems had not been kept up to date, so it committed to spend £1bn on replacing core back-end systems that had been built in-house decades ago with off-the-shelf banking software from SAP.
At the same time it chose to move its customer-facing delivery channels onto Microsoft software. It also led to Nationwide outsourcing IT for the first time (see box below: Nationwide goes outside).
The plan was to make it easier for the company to introduce new systems and at the same time cut costs. The project, which is due to complete next year, has passed six major milestones in the past 12 months.
In 2012 alone, Nationwide has virtualised its desktops, introduced a new mortgage platform across 740 branches, gone live on its SAP core banking system, completed and made available its mobile banking service, deployed systems related to its Legal & General insurance business, and completed the development of its data warehouses.
"This year has been the biggest single year of the project," says Prestedge.
In 2008, Nationwide did not outsource any IT. Today it works with Accenture, TCS, IBM, Computacenter and BT.
The company has retained control of its IT design, but has used third parties to enable it to transform while the business runs as usual.
As it moved to suppliers, the building society has reduced its use of contractors, cutting some 200 that were working almost permanently.

 Nationwide even has 700 people in India. It predicts 60% of IT development and support will be offshore eventually.
The building society has about 500 product and infrastructure workers, 80% of which are permanent. It has 1,500 transformation and application development and support staff, of which 45% are permanent.
Prior to 2008, over 90% of Nationwide's IT staff were in-house.
IT transformation reaches the final straight
The latest milestone to be reached in the project was the launch of its mobile banking service, which is built on the new internet bank introduced in October 2011.
Over the next 12 months, Nationwide will complete the migration from its previous Unisys core system to SAP, expand from retail into business banking, and focus on meeting government regulations to make it easier for consumers to switch bank accounts. It will also focus on "taking SAP and other platforms further across the estate and regular upgrades", says Prestedge.
Despite the turmoil which struck the banking sector in 2008, Nationwide stuck with the project, investing between £420m and £500m each year over the past four years. Prior to this, its annual IT spend was around £150m.
Now the underlying technology at the building society is coming together, the project will gradually change in nature. Rather than having large projects with lots of heavy lifting, it will be more about spreading the use of new technologies within the organisation. This will give Nationwide an opportunity to further improve efficiencies and customers satisfaction, through scheduled software releases.
The company has cut its operational costs by 10% as a result of the technology already implemented. This equates to about £40m.
Meeting customer demands
But customer satisfaction is as important as anything for financial institutions. Prestedge says there has been an improvement in customer experience, according to independent research.
"The customer experience is vital," he says, citing the three influences on customer experiences: products and pricing; channel accessibility; and payments technology. The IT underpinning the building society supports all of these.
Nationwide's application development processes, key to meeting customer demands, will be more efficient as a result of off-the-shelf software and access to outsourced development resources. It will be able to introduce new products and services quicker. With customers using different channels, such as mobile, this is essential.
Nationwide's application development processes will be more efficient as a result of off-the-shelf software and access to outsourced development resources
Adopting agile development methods
It is harnessing new models, demonstrated by its move to off-the-shelf software and outsourcing, and its development methods are changing to become more agile.
Prestedge says the ideal software development methods used would be more akin with how Formula One cars are designed – where computer-generated images are used and wind is simulated to test aerodynamics, for instance.
When a new app is required, he says the business should draw a picture of what it wants and the developers should work from that, rather than having how to do it outlined from the beginning.
But Prestedge says Nationwide must balance accessibility with security, and must protect the building society's identity by ensuring the technology does not turn it into a generic finance bank.
Staff confidence
An unexpected benefit of the project is how the internal staff have taken on board what the company is doing. "We are really beginning to see real confidence from the 22,000 staff in the organisation of Nationwide's position in the market," he says.
The building society has given itself a technology platform that will support the business and keep at least in line with competitors for a decade. Its costs are coming down, customers are happier, and staff are confident.
But as for all finance firms, challenges remain, and Nationwide will need to fully harness its new-found agility, rather than make the mistakes of the past by under-investing in IT, if it is to prosper in a tough market.
Read more on Business applications