A Home Office report into policing has labelled police IT as not being fit for purpose and made recommendations to shake up a mess of different IT systems across 43 forces which is hindering police attempts to fight crime.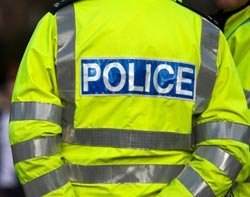 The cross-party committee MPs also suggested that it is not yet possible to judge the viability of the government's plan to introduce a "police-led ICT company" to replace the National Police Improvement Agency (NPIA).
"IT across the police service as a whole is not fit for purpose, to the detriment of the police's ability to fulfil their basic mission of preventing crime and disorder. The Home Office must make revolutionising police IT a top priority," said the report.
But it also raised questions about government plans to introduce a police-led ICT company which will replace the National Police Improvement Agency.
"It is absolutely clear that the current system is broken. So we will help the service to set up a police-led ICT company to fix it. It will free chief constables from having to spend so much time on ICT matters while giving them better systems and better value for their ICT money," home secretary Teresa May told a conference held by the Association of Chief Police Officers (ACPO) in July.
Around £1.2bn is currently spent on police IT, with 5,000 staff working on more than 2,000 separate systems across 100 datacentres. May said she hopes to form the new company by spring 2012. The report said direction from the centre is "not only desirable but vital in order to effect change".
But the committee report said it was too early to pass judgement on this, stating that so little detail is available about the police-led IT company that it was "difficult to reach a conclusion about its viability".
But it did suggest a great deal of effort would be required to get the plan to an acceptable stage. "The people setting up this body have a great deal of work to do in a short space of time if it is to be up and running by spring 2012," said the report. "We recommend that the home secretary updates Parliament no later than December 2011, by means of an oral statement in the House of Commons, on the progress that is being made."
Path to cost-effective IT transformation
The committee said there are advantages to creating a single body with the sole purpose of overseeing IT in the police service "provided that it has the right degree of commercial and technological expertise, a clear focus, clarity about resources, and a good relationship with the wider police service".
But the committee questioned the rationale for its creation, pointing out that "a key reason for it being considered that a company is the best kind of body to perform this role is that it will not be subject to EU procurement rules". It said the body must be made subject to Freedom of Information legislation.
Police authorities are under pressure to cut costs without damaging their ability to police. A report this month from The Policy Exchange thinktank, which looked at how UK police authorities can cut costs, pointed to outsourcing and shared services as a way of meeting government targets while retaining frontline staff.
The report - Cost of Cops: manpower and deployment in policing - recommends a programme of shared services and outsourcing back-office functions.
Some reports have suggested 16,000 frontline police jobs will need to be cut to achieve 20% government savings targets. But the recent riots in UK cities brought home the importance of uniformed officers.
The Policy Exchange report calls for police authorities to outsource and share back-office functions. This will cut costs and free up fully trained officers to return to the front line. Police authorities across the UK currently have officers working in the back office.
"Greater outsourcing will deliver resource efficiencies and redeployment opportunities that will help protect the frontline, but years of tentative steps by individual police authorities have not delivered savings on the scale necessary. Only a degree of incentivisation from the Home Office will encourage police authorities to strip out cost and free up officers for the frontline through a bold programme of shared services and outsourcing of back-office functions," said the Policy Exchange report.
Email Alerts
Register now to receive ComputerWeekly.com IT-related news, guides and more, delivered to your inbox.
By submitting your personal information, you agree to receive emails regarding relevant products and special offers from TechTarget and its partners. You also agree that your personal information may be transferred and processed in the United States, and that you have read and agree to the
Terms of Use
and the
Privacy Policy
.