Global BPO sales to reach £60bn in 2015
The world market for business process outsourcing (BPO) will be worth $93.4bn (£59.7bn) in 2015 compared with $72bn last year, according to Ovum.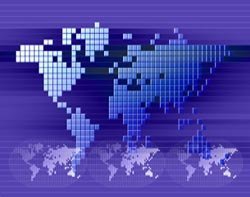 The world market for business process outsourcing (BPO) will be worth $93.4bn (£59.7bn) in 2015 compared with $72bn last year, according to specialist technology analyst firm Ovum.

Download this free guide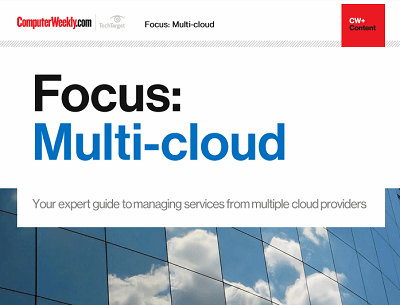 Mixing and matching your cloud options
Many IT leaders are increasingly coming round to the idea that sourcing services from one or more providers might be the best way to go. From a cost and resiliency perspective, some workloads might work better in one cloud over another. Or a certain provider might boast some functionality that suits a particular process the enterprise is looking to implement, but falls short in other areas, prompting the company to adopt a mix-and-match procurement strategy. Join us as Computer Weekly takes a closer look at the multi-cloud approach and what providers are doing to capitalise on the trend.
By submitting your personal information, you agree that TechTarget and its partners may contact you regarding relevant content, products and special offers.
You also agree that your personal information may be transferred and processed in the United States, and that you have read and agree to the Terms of Use and the Privacy Policy.
The global BPO market will grow an average of 5.4% every year in the period 2010 to 2015, the analyst company .
Indian and Chinese businesses will drive much of the global growth. BPO sales in these regions will rise about 15.7% and 16.1% every year respectively.
In the mature markets BPO sales will grow more slowly, with the UK experiencing 4.1% growth every year while the US growth will be 2.7%. But these developed economies are moving into new areas of BPO.
Hansa Iyengar, analyst at Ovum, said BPO is becoming more popular for business processes in HR, engineering design, and research and development, particularly in developed economies such as the UK.
"Enterprises are realising that outsourcing these areas can be an effective way to reduce costs, increase efficiency, and speed up go-to-market for new products, much in the same way that outsourcing back-office processes can," she said.
BPO will inevitably grow following a recession as businesses tighten their belts, said Iyengar. "In the post-recession business environment, it has become imperative for enterprises to keep costs under tight control to maintain competitiveness. BPO eliminates the need to invest in people and systems to manage non-core processes, potentially reducing costs and increasing efficiency. By outsourcing these processes, enterprises can focus their resources on growing their core business."
She added that large enterprises are moving away from multibillion-dollar, single-supplier deals, while the SME sector is opening up to outsourcing. "These companies demand low-priced, highly flexible and scalable solutions, which are accompanied by the option to customise offerings and personalised customer service."
Read more on IT outsourcing