Windows 7 deployments delayed by economic uncertainties, says Gartner
Economic uncertainty may cause a slowdown in Windows 7 operating system (OS) deployments in Western Europe, according to research firm Gartner.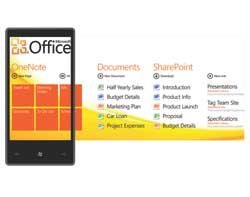 Economic uncertainty may cause a slowdown in Windows 7 operating system (OS) deployments in Western Europe, according to research firm Gartner.
Despite companies in the US and Asia Pacific accelerating migrations to Windows 7, Gartner said deployments of Microsoft's latest OS in Western Europe will be delayed by uncertain economic conditions.

Download this free guide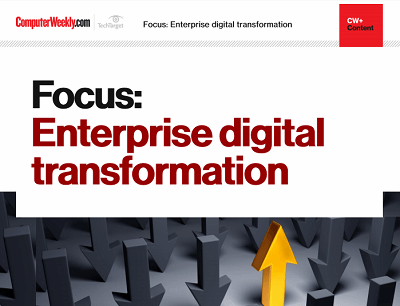 Are you digital to the transformation?
Digital transformation - the buzzword that we can't get away from. Enterprises need to accelerate their digital transformation journeys to avoid being left behind in an increasingly digital world. It's not an easy feat, but one that can be costly to get wrong. Join us as Computer Weekly takes a look at how businesses can stay on track through collaboration, innovation, and listening to user needs.
By submitting your personal information, you agree that TechTarget and its partners may contact you regarding relevant content, products and special offers.
You also agree that your personal information may be transferred and processed in the United States, and that you have read and agree to the Terms of Use and the Privacy Policy.
"The economic uncertainties in Western Europe [] will likely lead to slightly late and slow deployment for Windows 7 across those regions," said Annette Jump, research director at Gartner.
Reuters reported the UK's FTSE 100 index fell 4.2% today as global equity markets continued to decline. The FTSE 100 index is down for an eighth successive session.
Gartner figures show Windows 7 will account for 42% of PC operating systems by the end of the year, with 94% (635 million) of new PCs being shipped with Windows 7 in 2011.
The figures show Apple's Mac OS will be on 4.5% of PCs in 2011, growing to 5.2% by 2015. Linux OS is expected to maintain a below 2% share due to "high costs of application migration from Windows to Linux".
Google's Chrome OS and Android, as well as HP's webOS, are expected to have limited impact on the PC market as an alternative to traditional OS.
"Lighter OSs will first need to get strong positions on emerging client devices such as web books and media tablets. Even then, it is unlikely that they will have any impact on Microsoft and Windows OS's hold on positions on traditional professional PCs in the timeframe of the current forecast," said Jump.
"This is because of application compatibility issues and the high proportion of Windows-specific applications within many organisations," she added.
Microsoft has warned businesses to begin Windows 7 deployments as support for Windows XP will end in less than 1,000 days.
Gartner warned last year that organisations delaying a migration to Microsoft Windows 7 face a skills shortage and may pay a premium for migration experts.
The firm predicted an increase in the cost of IT labour between 2011 and 2013 as demand for Windows 7 migration services spikes.
In addition, the required PC equipment will push IT budgets up by between 18% and 24%, said Gartner.
Read more on Operating systems software