SRM tools improve storage planning and deployment
Why are storage administrators struggling to identify their storage resources and utilise those resources to their best potential?
This Article Covers
RELATED TOPICS
How much storage does your main disk array provide right now? How much of that total storage is being used? Which applications are your biggest storage consumers? If you don't have an immediate answer to these questions, you're certainly not alone.

Storage administrators are struggling to identify their storage resources and utilise those resources to their best potential. Storage resource management (SRM) tools have emerged to help administrators understand their evolving storage landscape, optimise utilisation and performance, automate some of the most routine and error-prone management processes, and make informed decisions about future storage expenditures. "Imagine driving your car without a fuel gauge. You would stop every day to get gas for fear of running out on a deserted highway," says Brian Babuneau, analyst at the Enterprise Strategy Group (ESG) in Milford, Mass. "The same thing happens in IT. Storage capacity was blindly purchased for fear of running out of capacity." This article explains the essential concepts of SRM tools, highlights notable SRM products and offers a series of helpful acquisition and implementation guidelines.

Download this free guide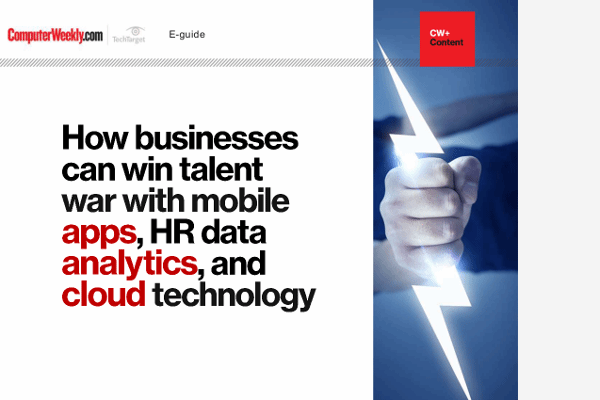 How businesses can win talent war with mobile apps, HR data analytics and cloud technology
Latest articles on HR best practices: mobile apps disrupting the annual staff appraisals; reasons for and against open-source software; and Rolls-Royce case study.
By submitting your email address, you agree to receive emails regarding relevant topic offers from TechTarget and its partners. You can withdraw your consent at any time. Contact TechTarget at 275 Grove Street, Newton, MA.
You also agree that your personal information may be transferred and processed in the United States, and that you have read and agree to the Terms of Use and the Privacy Policy.

Understanding SRM tools
@23991 The deployment of SRM tools is being driven by the need to know; what storage is available, how it's used, who is using it and how much it costs. SRM tools analyze the relationship between storage and the applications using that storage -- monitoring the capacity in each storage subsystem, the amount allocated to each application and the capacity actually being utilised by an application or server. Analytical results are then reported to the storage administrator who can make informed choices about storage issues, like utilisation, capacity planning and storage budgeting.
Underutilised storage capacity can be reallocated to reduce wasted capacity, and applications that are nearing their capacity limit can receive additional capacity. This saves capital by eliminating unneeded storage purchases and heads off potential performance problems -- and service level violations -- as storage runs out. By knowing the amount of storage utilised by each user, an SRM tool can also provide chargeback information that allows the storage provider, or IT department, to charge for the storage in use.
Analysts say that SRM tools share common attributes, often installing agents or other data collection methods on application and database servers, and using switch and storage system application programming interfaces (API) to gather information about the storage environment. Accumulated information is then sent back to the SRM application where it is stored, processed and presented.
It's important to note that SRM tools can vary dramatically in the way they collect information and the details they provide on capacity and usage. Tools also vary in the interoperability of servers, databases, operating systems, storage switches and storage subsystems. However, the use of storage management standards, like SMI-S, allows for greater heterogeneity by gathering details from a much wider range of devices. SRM products are also sometimes categorised by their range of capabilities. "There are several SRM tools that focus on primary storage, tracking all aspects of servers through storage," Babineau says. "Others track backup resources."
Dealing with limitations
While SRM tools are increasingly popular, the diversity of tools and their range of capabilities often impose limitations that any adopter should be aware of. First, analysts warn against SRM products that only report on storage -- SRM should help an administrator take action. "IT organisations are constantly fighting fires and often do not have the luxury of time to sit down and really do the analysis of an SRM [report]," says Phil Goodwin, president of Diogenes Analytical Laboratories Inc. in Eire, Colo. The best SRM tools can identify elements that demand action. For example, an SRM report might indicate that an Oracle database is using 200 GB, but it's far more valuable for an administrator to see that the database only has 50 GB of allocated space remaining, and an upgrade should be scheduled within the next 30 days.
SRM tools that lack process management should also be avoided. For example, there can be a significant delay between the time when a user requires more storage and the point where additional storage is considered, approved, installed and provisioned. "It is that process that is the inhibitor of productivity," Goodwin says. "The better SRM tools are those that do take process management and process automation into account." Some SRM providers, like CreekPath Systems and MonoSphere Inc., are automating provisioning and other tasks.
Performance is another issue with SRM tools. The agents or other data collection mechanisms at work on servers can potentially impose performance bottlenecks. This may be particularly important in busy transactional storage environments, or with other time-critical storage tasks, such as backups or replication. It's often worthwhile to evaluate an SRM tool in a lab environment, or deploy the tool incrementally across an organisation and measure any impact on performance.
Vendors and product selection
SRM tools can vary in their complexity, capability and cost. Consequently, storage administrators should carefully evaluate tools to match the feature set against an organisation's specific SRM needs. For example, it's easy to implement products that discover and report on storage and infrastructure. But such tools are often inadequate for today's enterprise, which depends on increased automation to reduce direct IT labour for important tasks, like storage provisioning, backup and recovery, and problem solving.
"People want tools that can help them take action," Goodwin says. "It's nice to know that my storage is growing at 40% per year, but so what?" Today, it is the recommendations, the guidance and the metrics provided by SRM tools that help users make the most informed decisions. "It's got to bridge that gap between getting information and taking action," Goodwin says.
Analysts generally agree that tools should be noninvasive in the environment. Agentless SRM tools are typically easier to maintain because there is no concern about agent software updates or compatibility with host systems. There is also a clear mandate for storage management standardisation with SMI-S. "ESG suggests working with vendors that maximise SMI-S standards which limits the invasive collection of data," Babineau says.
The cost of some SRM tools is usually justified by the resulting savings in IT labour over time, but Greg Schulz, founder and senior analyst at the StorageIO Group in Stillwater, Minn., goes even further, suggesting that SRM benefits may be dramatic enough to cover acquisition and deployment costs quickly. "You can go out there and hit some 'low-lying fruit' to, if not totally fund it, help build a business case for acquiring something more sophisticated," he says.
SRM tools make a strong showing
Symantec Corp.'s Veritas CommandCentral Storage product offers visibility and control across heterogeneous storage environments, touting features, like capacity management, centralised monitoring, application mapping and active management of storage components. "I think they have done a very nice job focusing on the 20% of the functions used 80% of the time," Goodwin says, noting good deployability, push technology, easy setup and policy configuration -- all implemented without the assistance of professional services.
The CA Inc. Vantage product emphasises centralised management of critical storage resources and capacity planning, along with extensive reporting and report distribution capabilities. Vantage supports tape and direct attached storage products in the user's infrastructure. Goodwin sees Vantage as one of the most capable and robust SRM tools available, though its complexity can make deployment difficult. "It tends to be a heavyweight application, and it does require professional services to implement," Goodwin says.
Continue to page 2 for more SRM product discussion and guidelines
Read more on Business applications