How to improve storage resources utilisation
Storage hardware vendors' upgrade offers are leading many mainframe users to buy storage they don't need, which sends operational expenses through the roof because storage resources' utilisation rates are low, says an expert.
Storage hardware vendors' upgrade offers are leading many mainframe users to buy storage they don't need, which sends operational expenses through the roof, according to Ian Chudleigh, CA Technologies' Principal Consultant for Technical Sales.

Download this free guide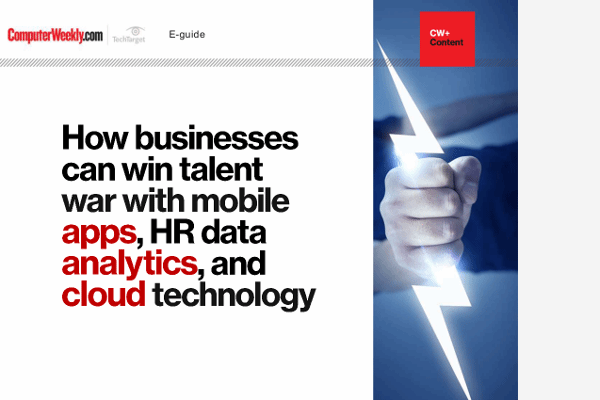 How businesses can win talent war with mobile apps, HR data analytics and cloud technology
Latest articles on HR best practices: mobile apps disrupting the annual staff appraisals; reasons for and against open-source software; and Rolls-Royce case study.
By submitting your email address, you agree to receive emails regarding relevant topic offers from TechTarget and its partners. You can withdraw your consent at any time. Contact TechTarget at 275 Grove Street, Newton, MA.
You also agree that your personal information may be transferred and processed in the United States, and that you have read and agree to the Terms of Use and the Privacy Policy.

Speaking at the CA World Expo in Sydney today, Chudleigh said storage administrators should be aware that capital expenditure on storage is decreasing, but increasing quantities of data being stored means operational expenses are going up.
Chudleigh offered his analysis of an EMC DMX4 array with one system bay two storage bays used and said that this device will consume more than $180,000 of power over three years. He also said that the operational expense of a 30TB storage farm over three years, if maintained by two storage administrators, would be in excess of $1million.
But such installations in Australia, he said, seldom achieve storage utilisation of more than 50%, meaning that operational expenses go towards unused capacity.
Much of that unused capacity, he added, is caused by storage hardware vendors making offers as the free maintenance period on their products expires. At those times, Chudleigh says, users are offered an upgrade to new systems with more capacity at a price that makes retaining old equipment impractical. Users end up with new equipment, which brings some operational savings, but because they also acquire new – and often surplus – storage capacity into the bargain organisations can end up behind on operational expenses for their mainframe storage.
Chudleigh said storage administrators find it hard to prevent this creep, because the work involved in maintain large pools of storage leaves them little time for best practice.
"When administrators were managing 1TB of storage they did the right things, like paying attention to HSM errors and all that stuff. Now they have 30TB and no extra headcount and therefore they don't pay as much attention: they are not riding those things any more."
Storage administrators should therefore take care to understand the storage use patterns in their organisation, Chudleigh said, so that they can better-analyse vendors' offers and purchase extra capacity only when it will be needed. Deferring those purchases makes for better capital expenditure decisions and also means operational outgoings won't be made for excess and/or unused storage capacity.
Chudliegh also recommends as much automation as possible, including automated tiering, because storage administrators "cannot keep on top of 30TB manually."