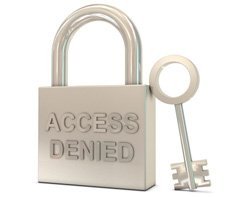 In this Symantec supplier profile you will find a special nine page report from Computer Weekly analysing the challenges facing Symantec, along with figures about its financial performance, the services it offers, its place in the market and what the future may hold for the supplier.
You will also find up to date news and tips on Symantec in addition to further Symantec resources and whitepapers from TechTarget's research library.
Overview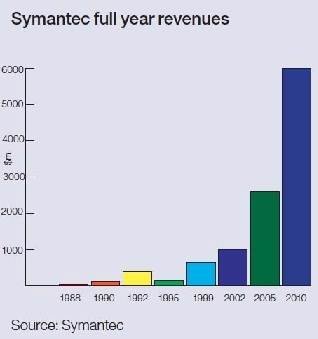 Founded in 1982, Symantec specialises in security software and services and data storage and security. The company has consistently raised revenues of about $6bn for the past three years, including 2010, and employs 17,500 people around the world.
Symantec's headquarters are in California, but it has sizeable operations in the UK. Its product portfolio covers four major segments, storage and server management, consumer security, security and compliance, and services. It sells to consumers, SMBs, enterprises and telecoms and ISPs.
The company has a network of 40,000 distribution partners, systems integrators and IT consultancies. Since the acquisition of storage software giant Veritas in 2005, as well as a number of other enterprise suppliers, Symantec has been building up its enterprise portfolio of products. These now feature endpoint security tools, encryption, authentication and digital certificates, compliance-centred data backup and archiving, and PC Lifecycle Configuration Management.
According to Gartner, Symantec has the largest market share in the global security market, with 20% of the market in 2009, excluding security services and network security equipment.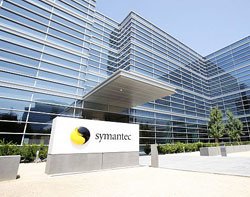 This special nine-page report from Computer Weekly analyses the challenges facing Symantec, its financial performance, the services it offers, its place in the IT market and its future strategy. Packed with graphs and diagrams, the report is essential reading for any organisation already working with, or thinking of working with, Symantec.
See all research from ComputerWeekly.com
Key Facts about Symantec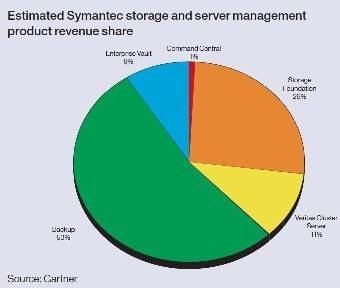 • Net revenue: $6bn for full year 2010
• Specialisms: By revenue, storage and server management (38%), consumer security (31%), security and compliance (24%), and services (7%). Symantec held 20% of the global security market in 2009 (Source: Gartner).
• Employees: 17,500 people worldwide.
• Customers: Consumers, SMBs, enterprises, ISPs.
• History: Founded in 1982, Symantec has grown through acquisition to become the world's largest security and data management supplier. One significant purchase was Peter Norton Computing, in 1990, enabling it to launch the highly successful Norton Anti-virus and Norton Utilities products. It acquired storage giant Veritas in July 2005 for $13.5bn in one of the biggest acquisitions in IT history. The company is now focusing on expanding its enterprise data security, compliance and e-commerce portfolio.
Symantec (UK) Limited
350 Brook Drive
Green Park
Reading
United Kingdom
RG2 6UH
Tel: +44 (0)870 243 1080
Fax: +44 (0) 870 243 1081
Symantec products and product families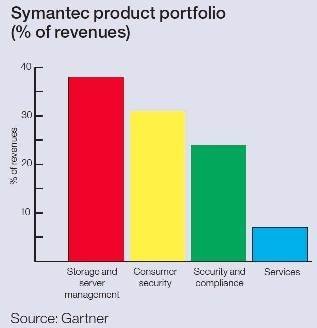 • Altiris
• AntiVirus
• Backup Exec
• Brightmail Gateway
• Client Management Suite
• Cluster Server
• CommandCentral Storage
• Control Compliance Suite
• Critical System Protection
• Data Loss Prevention
• Endpoint Protection
• Enterprise Vault
• GuardianEdge
• Hosted E-mail

• IT Management Suite
• MesageLabs
• NetBackup
• Norton Consumer Endpoint Protection
• Norton AntiVirus
• Norton Internet Security
• PGP
• Protection Suite
• Security Information Management
• Storage Foundation
• VeriSign SSL Certificates
• Web Gateway
More about Symantec's products
Key executives at Symantec
Key executives
• President and CEO Enrique Salem
• Executive VP, CFO James Beer
• Executive VP, CTO Mark Bregman
• Senior VP, HR Rebecca Ranninger
• Executive VP, general counsel and secretary Scott Taylor

UK executives
• John Brigden senior VP EMEA
Brigden is responsible for driving Symantec's sales, operations, and business development across the region. He has more than 15 years experience in sales support and legal affairs and joined Symantec as senior VP, general counsel through the company's merger with Veritas Software.
• Jason Ellis, VP channel EMEA
Ellis is responsible for the company's channel and distribution strategy, and leads the small business and mid market sectors. His role incorporates the strategic development and management of all of Symantec's reseller and distributor partners in EMEA.
• Sarah Whipp, VP marketing EMEA
Whipp is responsible for marketing strategy within the EMEA region and oversees regional marketing activities, marketing operations and product, segment and channel marketing.
• John Eldh, VP sales, UK and Ireland and Nordics
As VP of sales for the UK and Ireland and Nordics, Eldh leads the sales organisation across the region, with responsibility for sales strategy for enterprise through to small business, including field and inside sales, channel, presales and sales specialists.
Key UK customers
• 888 Holdings
• Amey – C Vehicles IT Contract
• Automobile Association, The
• Batten & Allen
• beCogent
• Bournemouth Borough Council
• Cambridgeshire Bathrooms Ltd.
• City of London, The
• ComplianceAssist
• Datascape Online Limited
• Deloitte U.K.
• Dickinson Dees LLP
• ECSEC
• Erhardt and Warnell
• Financial Times, The
• Fujitsu UK and Ireland
• Global Financial Services Institution
• Hamptons International
• Her Majesty's Government (HMG), United Kingdom
• Herefordshire Council
• Kier Group plc
• Kirkwood Hospice
• Livability
• Lotus Renault GP
• Marsh & Parsons
• McVey & Murricane
• moneysupermarket.com
• niu
• Ordnance Survey
• Royal College of Physicians, The
• Sandcroft Management Services
• Scottish Qualification Authority
• Somerfield Stores Ltd.
• Stantonbury Campus
• The Royal Liverpool and Broadgreen University Hospitals NHS Trust
• Tollbar Business and Enterprise College (BEC)
• University of Leeds, The
• University of Oxford
• Vodafone Group PLc
• Xchanging
Read Symantec case studies
Symantec videos from the TechTarget video library
Symantec full year income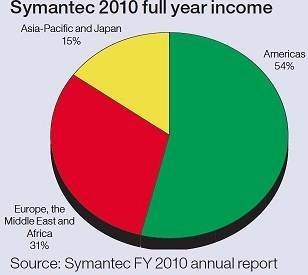 Estimated Symantec security compliance revenue share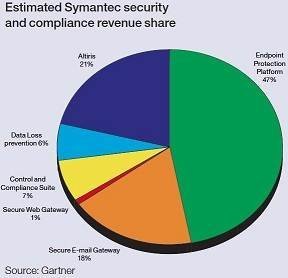 Latest announcements from Symantec