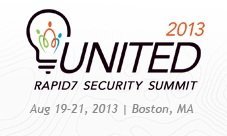 Business IT defenders gathered at Boston's Seaport Hotel for Rapid7's UNITED 2013 summit. Over the three days security professionals learnt tips, tricks and advice from security experts on how best to defend their environments.
Computer Weekly's Kayleigh Bateman attended to find out how security professionals can stay one step ahead of the hackers.
In this show guide you will find all the security news and photos from the show.
UNITED 2013 News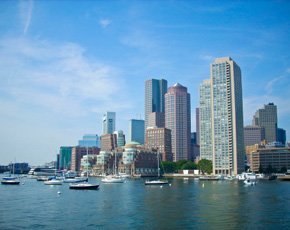 Photos: Rapid7 United 2013 Security Summit
View the pics from Rapid7's recent security summit in Boston.
Case study: Keeping it private at Beth Israel Deaconess after the Boston Marathon Attacks
Doctor and healthcare CIO shares his lessons learned from the Boston Marathon attacks and how to protect patient data.
How to build a risk threat model
Experts at Rapid 7's United security summit share advice on building a risk threat model to get the resources you need.
United 2013 Security Summit: How to make an insane idea acceptable
Rapid7's president and chief executive officer discusses the evolution of risk management throughout time and best practices.
Rapid 7 summit: Attacks are personal so risk analytics need to get personal too
Delegates at Rapid 7's United 2013 security summit heard how security needs to be personal as cyber attacks become personal.
Empowered to speak up because I'm considered different as female
United 2013 speaker Maranda Cigna, IT security manager at FIS, spends some time with WITsend to share her experience of being a woman in a male dominated industry.
Rapid7 opens London office in international expansion
Security supplier Rapid7 continues to grow, with plans to expand operations in London, Hong Kong and Australia.
Rapid7 opens United 2013 security summit
Rapid7's president and CEO Corey Thomas talks about the security supplier's show and sessions attendees should check out.
More on security from Computer Weekly
More on security from our sister site SearchSecurity.com