md3d - Fotolia
Top 10 Australia IT stories of 2017
Australia capped the year with a slew of game-changing technology initiatives, from bolstering its supercomputing infrastructure and productivity of police officers to outlining an ambitious space programme
As one of the most developed IT markets in the Asia-Pacific region, Australia has been a first-mover in mastering and deploying advanced information and communications technology across a large segment of its economy.

Download this free guide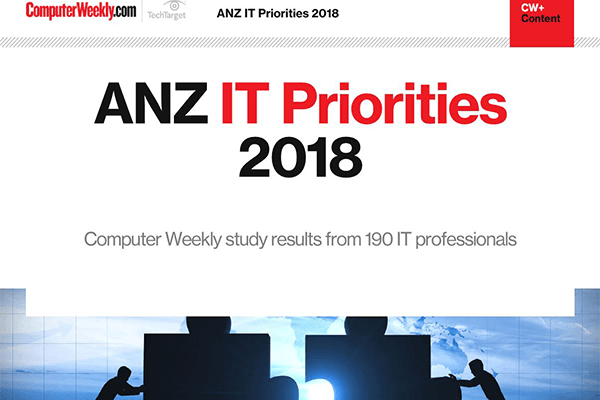 ANZ IT Priorities 2018: Benchmark your IT spending against your peers
We recently surveyed 190 IT leaders in Australia/New Zealand to find out where they are investing their budgets in 2018. Download this exclusive report to access the key findings, discover the top growth areas for this year and beyond, and see how your own plans measure up.
Whether it is tapping artificial intelligence to boost patient care or empowering police officers with mobility initiatives, Australia is often seen as a leader that uses technology effectively not for its own sake, but to make a positive impact on its people, businesses and economy.
In this review of the top 10 Computer Weekly articles focused on IT in Australia, we look at what the country is doing to improve work productivity, upgrade its supercomputing infrastructure, harness the internet of things to improve business operations and realise its space ambitions.

A national space agency would put Australia in the league of nations with space capabilities, but questions about its true value remain.
The Australian Broadcasting Corporation is the latest organisation to fall prey to misconfigured Amazon S3 storage buckets, exposing database backups and sensitive data such as login credentials.
Apple devices fitted with policing apps will let officers access vital information and collaborate while on the go.
The Australian energy upstart is using cloud-based microservices to shake up the energy sector by providing households with access to wholesale energy rates and real-time consumption data.
The Australian government will replace the 457 visa programme with temporary skills visas to stem the loss of jobs that could go to Australians.
Watson for Oncology will provide oncologists with medical information and treatment options to support clinical decision making.
Read more on Information technology (IT) in Australia & New Zealand