zapp2photo - stock.adobe.com
RHB Bank rolls out chatbot for loan applications
The Malaysian lender hopes to improve the loan application experience and grow its personal loan business by 60% through a new chatbot
Malaysia's RHB Bank has launched a chatbot to help consumers apply for personal loans, making it the latest bank in Southeast Asia to make use of chatbots to improve customer service.
RHB said with the chatbot, consumers can apply for RHB Easy-Pinjaman Ekspres, a personal loan product, at any time of the day, and obtain the results for eligibility within a day via text messages.
The chatbot was developed together with RinggitPlus, a Malaysia-based comparison website for financial products that RHB has been working with to enable online loan applications over the past few years.
"We aim to provide an improved personal financing application experience for our consumers by introducing ChatBot via RinggitPlus," said Nazri Othman, acting head of retail banking at RHB Banking Group, adding that the chatbot will eliminate the hassle of completing and submitting forms at the initial stage of application.
Previously, consumers applying for RHB Easy-Pinjaman Ekspres had to submit their application forms with supporting documents on RinggitPlus.com. Once contacted by the bank, customers will have to visit a branch to complete their applications and ascertain their eligibility.
But through the chatbot, RinggitPlus.com and RHB are now offering conditional approvals without requiring consumers to submit a full application.
RHB said customers can also pause and resume the application process at a later time. Through the chatbot, they can also speak to a customer service officer if they require further assistance.
Read more about chatbots and AI
Once their applications are approved, consumers can visit any RHB sales centre or sales hub that they have pre-selected during application to complete the process and collect their personal loan.
"Over the last 12 months up to August this year, we have seen an average of RM3m (US$710,479) personal loan disbursements per month through RinggitPlus," said Nazri. "With ChatBot, we aim to achieve an increase of 67% or RM5 million in personal loan disbursement on a monthly basis. RHB targets to grow our personal loan disbursement by 60% to RM60m by year end."
In January 2017, DBS Bank in Singapore had also rolled out a chatbot-based virtual assistant that lets POSB Bank customers enquire about account balances, foreign exchange rates and branch locations via Facebook Messenger. POSB was acquired by DBS in 1998.
According to DBS, over 11,000 man-hours had been spent on training the virtual assistant, with actual questions and responses taken from the bank's customer centre. POSB also set up an annotation team to ensure responses are kept valid and succinct.
"As a bank serving close to five million customers in Singapore, we are taking the lead in driving innovation in our digital offerings and providing a seamless customer experience across our platforms," said Jeremy Soo, head of DBS consumer banking group in Singapore.
"We know our customers are spending time conversing on their favourite mobile messaging apps, and we are immersing ourselves in the customer journey by making it easier and more convenient for them to engage us."
Content Continues Below

Download this free guide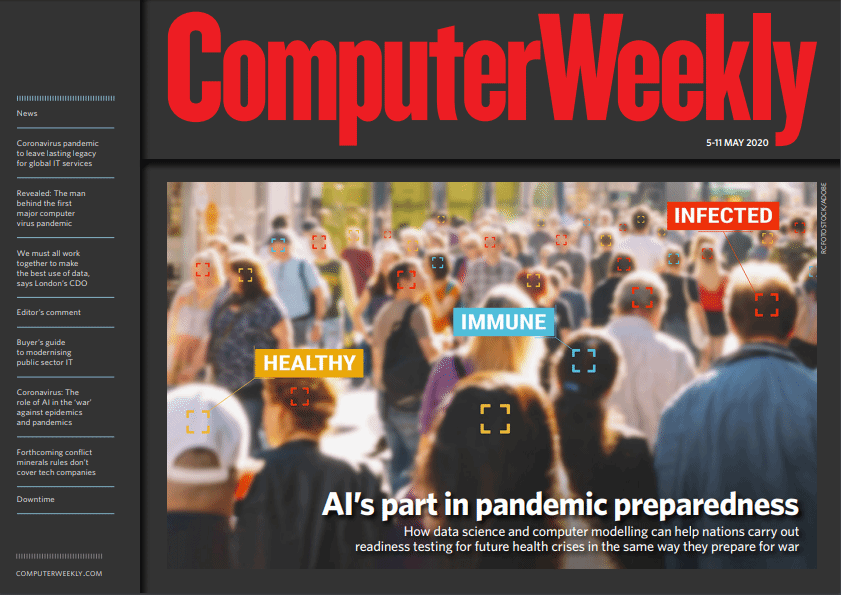 The role of AI in the war against pandemics
We look at how AI and data science are supporting the global push to deal with the coronavirus pandemic. We reveal, and talk to, the man behind the world's first computer virus pandemic, the Love Bug. And we examine how the IT services market will change as a result of the current crisis. Read this CW E-Zine issue now.
Read more on Artificial intelligence, automation and robotics