naypong - Fotolia
UK military robotics get multimillion-pound boost
A budget of £66m from the Ministry of Defence's Transformation Fund has been allocated to a project that will see mini-drones and autonomous vehicles deployed to the battlefield
The UK government has allocated a £66m budget to further robotic developments in the armed forces.
The multimillion-pound injection of funding from the Ministry of Defence (MoD) was announced by defence secretary Gavin Williamson on 5 March 2019.
New technologies will include mini drones, in-vehicle systems with remote-control capability that can be pushed ahead of manned vehicles in the battlefield, and autonomous vehicles that can perform tasks such as delivering supplies to troops in warzones.
According to the MoD, some of this equipment will be deployed to Estonia, Afghanistan and Iraq before the end of the year.
The money for the projects comes from the Ministry of Defence's £160m Transformation Fund, which Williamson expects to boost by an additional £340m as part of the upcoming Spending Review.
"This announcement is a clear demonstration of how our armed forces are reaping the benefits from our new multimillion Transformation Fund," Williamson said when annoucing the funding at the Autonomous Warrior Exploitation Conference at London's Science Museum.
"Each of these new technologies will enhance our army's capabilities while reducing the risk to our personnel, and I'm delighted we will be revolutionising frontline technology by the end of the year."
Read more about robotics in the public sector
Content Continues Below

Download this free guide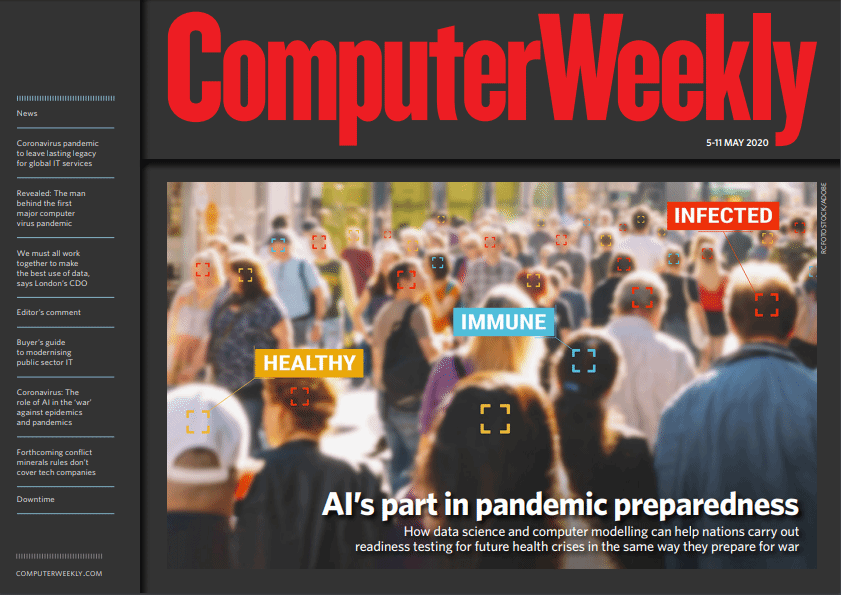 The role of AI in the war against pandemics
We look at how AI and data science are supporting the global push to deal with the coronavirus pandemic. We reveal, and talk to, the man behind the world's first computer virus pandemic, the Love Bug. And we examine how the IT services market will change as a result of the current crisis. Read this CW E-Zine issue now.