beebright - stock.adobe.com
Ofcom opens 5G spectrum auction
Ofcom has opened the bidding in the auction of spectrum to support 4G and 5G mobile networks
Bidding has opened in the long-delayed auction of two separate tranches of spectrum in the 2.3GHz and 3.4Ghz frequency bands, with all four UK mobile network operators (MNOs), and one other company, in the running to pick up 150MHz of spectrum split across 34 lots.

Download this free guide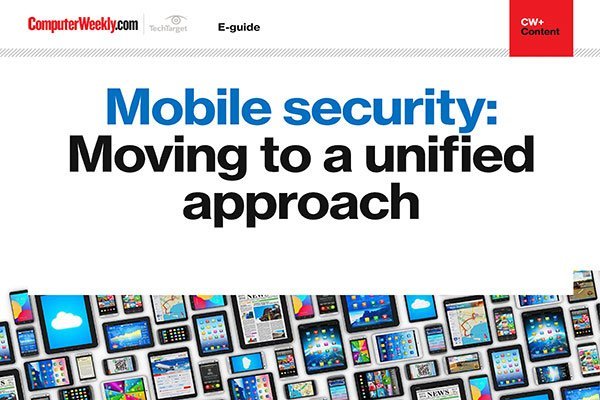 3 expert insights into how mobile security is evolving for business
Download this e-guide to read expert insights into how the current trends in mobile security strategy are showing a move from mobile device management, to enterprise mobile management and unified endpoint management - indicating an evolution towards a unified approach to mobile security.
By submitting your personal information, you agree that TechTarget and its partners may contact you regarding relevant content, products and special offers.
You also agree that your personal information may be transferred and processed in the United States, and that you have read and agree to the Terms of Use and the Privacy Policy.
The airspace is being sold off by telecoms regulator Ofcom to support both the expansion of capacity for existing 4G mobile networks (2.3GHz spectrum) and to form the core of future 5G mobile networks (3.4GHz spectrum).
As previously reported, the two-stage process will unfold over a number of days, possibly longer, depending on how much demand the regulator sees for the spectrum lots on offer.
Ofcom spectrum group director Philip Marnick said: "Our job is to release these airwaves quickly and efficiently, and we want to see them in use as soon as possible. We are glad the auction is now underway.
"This spectrum will help improve people's experience of using mobile broadband today, and also help companies prepare for future 5G services."
It has set reserve prices of £10m for each of four lots of 10MHz in the 2.3GHz band, and £1m for each of 30 lots of 5MHz in the 3.4GHz band, meaning the lowest price that it could realise would be £70m. By comparison, the previous auction of 4G spectrum in 2012 raised £2.34bn, which was below what the government of the day had hoped for.
However, the regulator pointed out that its duty is to manage the use of spectrum efficiently, not to extract the most money from the bidders.
While the 3.4GHz spectrum earmarked for 5G mobile networks is not yet compatible with any devices on the market, this is likely to begin to change in the next 12 months as new handsets are launched by the major players, helping pave the way for commercial launches of 5G in the UK in the early 2020s.
"The spectrum auction launching today will benefit operators by both supporting current mobile broadband offerings and laying the foundations for 5G roll-out in the future," said Adrian Baschnonga, global lead telecommunications analyst at consultancy EY.
"There is still plenty of debate surrounding the use cases for 5G, and this auction will provide an early indication of industry demand for the frequencies required to support it, ahead of more auctions next year and beyond."
For EE, the UK's largest MNO, early 5G plans mostly centre on enhancing the mobile broadband experience for consumers through increased capacity, rather than the more advanced predicted use cases, many of which centre on industrial applications.
For EE, the most realistic early use case for 5G will be enhancing the mobile broadband experience for consumers through hugely increased capacity.
Speaking to Computer Weekly for a recent survey of the 5G landscape in the UK, EE's network communications manager Howard Jones said huge growth in mobile data usage through applications such as video streaming, and augmented and virtual reality (AR and VR) would ultimately pave the way for more advanced use cases further down the line.
Read more on Mobile networking