Ministry of Defence consolidates with green datacentre
The MoD is aiming to reduce its IT carbon footprint with the construction of a new datacentre to replace the existing host site in Bath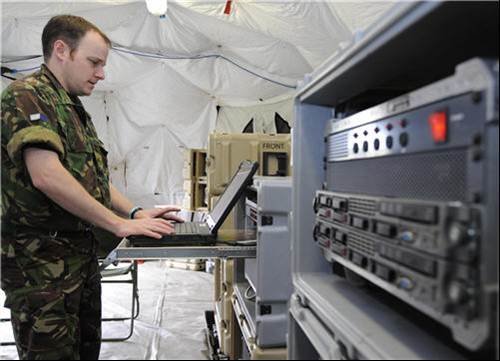 The Ministry of Defence (MoD) is aiming to reduce its IT carbon footprint with the construction of a new datacentre to replace its existing host site in Bath.

Download this free guide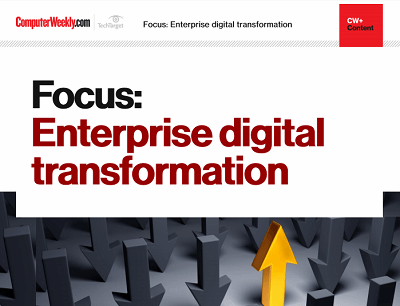 Are you digital to the transformation?
Digital transformation - the buzzword that we can't get away from. Enterprises need to accelerate their digital transformation journeys to avoid being left behind in an increasingly digital world. It's not an easy feat, but one that can be costly to get wrong. Join us as Computer Weekly takes a look at how businesses can stay on track through collaboration, innovation, and listening to user needs.
According to Ark Data Centres, which is implementing the new datacentre, the MoD will be able to cut 14,000 tonnes of carbon over 10 years.
The new site, based at Corsham in Wiltshire, will also be used to consolidate multiple MoD datacentres into a single facility.
The MoD is closing the existing host site in Bath as part of the department's ongoing programme of cost-savings and efficiency.
Ark Data Centres said the total cost of ownership (TCO) of the datacentre in Corsham will be significantly lower when compared to the old site.
"We surveyed the existing MoD datacentre and designed an Ark environment that is far smaller, more flexible and accommodates all of the department's needs, future-proofed with room to grow," said Steve Webb, COO at Ark Data Centres.
Read more articles about the MoD
"This includes a link to the MoD's Information Systems and Services (ISS) headquarters building at Corsham - which happens to be next door to our site - so that ISS can conveniently work with the new datacentre. This is a great example of how the MoD can benefit from secure sharing in a very high efficiency environment. The location of Ark's Spring Park so close to the MoD's existing location at Corsham was really important."
As Computer Weekly reported in 2013, datacentres are a key focus of the government's green IT strategy and the Green ICT Delivery Unit (GDU), according to the Greening Government: ICT Annual Report 2013.
Earlier this year Mike Stone stepped in as interim CIO at the MoD. Stone was previously chief executive officer of Defence Business Services, an outsourced contract from Serco providing corporate services to the MoD.
Read more on IT efficiency and sustainability