The digital CIO: How digital technology will change the way organisations work
If you are an IT leader, digital technology is likely to be a pivotal factor in your career over the next five years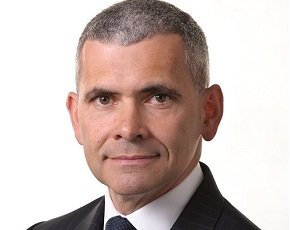 Digital technology will have a profound influence on the way businesses work and the way they relate to their employees.
If you are an IT leader, digital technology is likely to be a pivotal factor in your career over the next five years.
Those who embrace digital technology have the opportunity to make their mark on the business, to innovate and steer company strategy.
Computer Weekly joined 15 IT leaders from across business and the public sector as they tried to thrash out the implications of digital technology for their organisations, and their careers.

Download this free guide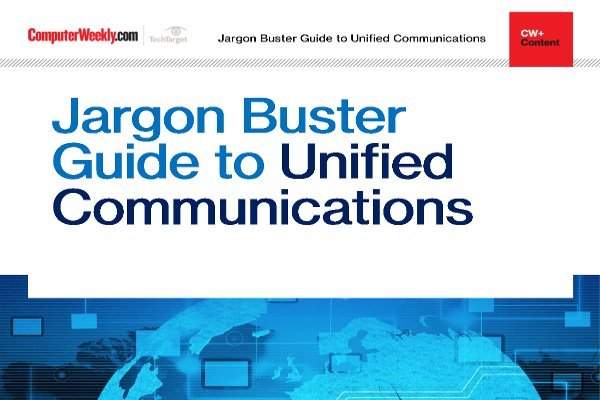 Jargon buster guide to Unified Communications
Explore some of the key elements of a Unified Communications deployment and discover insight into some of the emerging trends that are changing the way we communicate in our working lives.
They were taking part in the Digital Academy, a programme for IT leaders who want to take ownership of digital technology in their organisations.
Digital is a new industrial revolution
Course reading for CIOS
Ade McCormack (pictured), a digital strategist and commentator, has thought deeply about the impact of digital technology and has refined his ideas through conversations with CIOs around the world.
Digitisation, he told the group of IT leaders attending the Digital Academy, will have an impact on the world of work and people's lives that will be at least as profound as the impact of the industrial revolution.
But there will be a significant difference: while the move from an agricultural to an industrial economy concentrated power in the hands of employers, digital technology will return power to the employees.
Fighting for creative talent
McCormack sees a future in which employers will compete for the services of employees with the creative talent to turn digital technology into business opportunities.
These creative specialists will be highly driven individuals, who will offer their services to the organisations offering the most interesting work. They are more likely to be motivated by prestige than money. They become the artists of the business world, the Warhols and the Dalis of digital technology, said McCormack.
Increasingly, employees will bring their own IT, their own contacts, and their own social networks with them when they come to work.
The move from an agricultural to an industrial economy concentrated power in the hands of employers, but digital technology will return power to the employees
The old 9-to-5 hours of working will disappear, and with it the idea of work-life balance which aims to segment work and personal life into different parts of the day. People will be measured not on how many hours they work, but on what they produce.
"If you are a middle manager you are in trouble. You either have to be a leader or the talent," he says.
Digital disruption
Digital technologies will disrupt existing business models. Companies will use digital technologies to offer free, or nearly free, services. In return, they get global coverage and recognition of their product, said McCormack.
And hopefully enough people will pay for add-on services to make the company profitable. "It's a bit like the car industry giving away cars for free, but saying if you want to steer your car, you need a steering app," he said.
There is a long list of casualties of among companies that did not see digital technology coming. They include the photography company Kodak and the DVD rental store Blockbusters. Even Microsoft was a late entry to cloud computing, paralysed by warring factions in the company.
Smart business leaders see disruption coming and are cannibalising their businesses themselves before the competition does it for them.
"I am seeing signs of disruption in the consulting industry. Some guys form McKinsey have seen the writing on the wall, and they are introducing a crowd source model," said McCormack.
In-depth: Learn more about the impact of digital technology on IT
The race to digitisation
For many organisations, introducing the cultural change necessary for digitisation may prove impossible.
Companies may be held back through legacy technologies that cannot be replaced overnight. And they may have a workforce that has been conditioned not to be creative or to take the necessary risks.
"We are programmed to fear failure. We have always been told to do well, to get the grades, so we don't take risks," said one CIO.
One answer is to start a 2.0 version of the company, focused on digital. Over time, the digital version of the company may expand, as the traditional version of the company declines.
The key to success will be taking risks and failing fast. Better to spend £50,000 on developing a product that works, than one that's near perfect but costs £500,000, another CIO said.
It's about identifying what the minimum viable product is, and constantly iterating it and developing it.
The end of the IT department
As digital technology becomes more encompassing, the days of the traditional IT department are numbered.
No modern startup business would think of setting up its own IT department. It will buy in services from the cloud.
And over time, established businesses will outsource more and more of their technical infrastructure.
"This is where corporate IT will succeed or fail. It's a major inflection point. IT will become less exciting, and CIOs on the board will disappear," said Brinley Platts, chairman of CIO Development, which provides training and coaching for IT leaders.
For CIOs who embrace digital technology, however, there is a potentially glittering future ahead. "There is a real opportunity to secure your career and flourish. It's still all about leadership," said Platts.
---
Bill Goodwin joined 15 CIOs on the Digital Academy, a programme for IT leaders who want to take ownership of digital technology in their organisations.
Read more on Mobile networks