European hotspots rip off Wi-Fi users
Almost all mobile workers have had personal experience of costly Wi-Fi, a survey has found
The cost of Wi-Fi is an expenses timebomb, a report from iPass has warned.
In a survey of 1,148 mobile workers, 75% of respondents said they occasionally work remotely from hotels, 40% from aeroplanes and coffee shops, and 29% on public transport.
Almost all mobile workers surveyed said they had personal experience with costly Wi-Fi. The survey reported that 86% of mobile workers said they had paid at least $10 to access Wi-Fi for a short period of time, such as purchasing a day pass.
Many people said they paid $20 for a Wi-Fi day pass, but some respondents encountered higher fees. According to the survey, 24% of workers said they had paid at least $30 for one-time Wi-Fi access, while some had paid as much as $50 or more for temporary Wi-Fi access (see pie chart).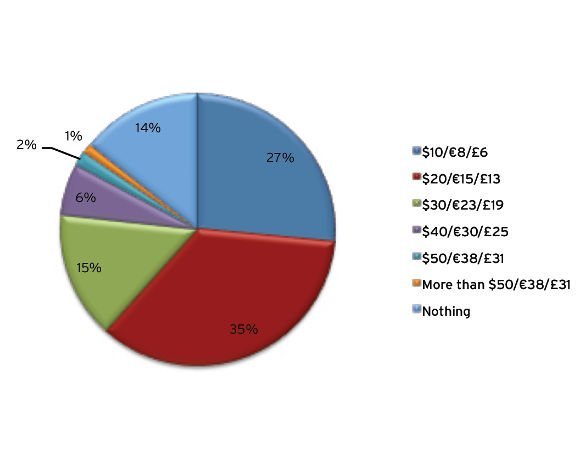 iPass survey: What is the most you have paid for a one-time Wi-Fi pass?
Short-term Wi-Fi pricing was highest in Europe, according to the survey participants. Some 34% of European workers said they had paid $30 or more for Wi-Fi access.
Hotels and airports are the main perpetrators of excessive Wi-Fi fees, according to iPass. The most costly Wi-Fi hotspots were found to be at hotels, followed by airports, aeroplanes and convention centres. In these places, a lack of options forces users to comply with whatever Wi-Fi systems are in place, the iPass report said.
Evan Kaplan, CEO at iPass, said: "Although BYOD and Wi-Fi aren't everywhere, this survey indicates that mobile workers want access to reliable, cost-effective connectivity whenever and wherever they need to work."