DDN launches hScaler Hadoop appliance for enterprises
HPC and clustered NAS supplier Data Direct Networks aims at enterprise customers with Hadoop appliance comprising its SFA12K storage and commodity compute components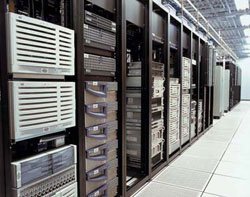 Clustered NAS and HPC storage supplier Data Direct Networks (DDN) has announced a new Hadoop-ready converged storage and compute cluster aimed at enterprise customers.

Download this free guide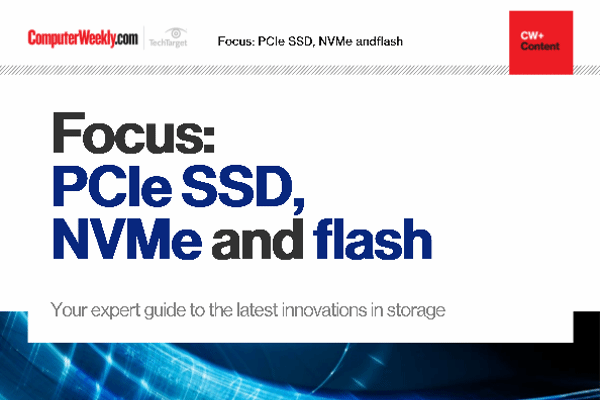 Deep dive: PCIe SSD, NVMe and Flash
Download this e-guide to discover which storage format is for you: PCIe SSD or all-flash storage. We also compare NVMe, SATA and SAS as well as looking back at the best PCIe SSD offerings from the past year.
The DDN hScaler Hadoop appliance is built around DDN's SFA12K high-end clustered network-attached storage (NAS) array, which has maximum capacities that range from 1.68PB up to 6.72PB, sequential throughput rates of around 40GBps, and I/O in the 1.5 million IOPS area.
In the hScaler Hadoop appliance SFA12K storage will be combined with commodity compute hardware with 16 processing cores and 64GB of RAM per node.
The converged stack product bundle will come loaded with core Apache Hadoop (HDFS and MapReduce) components, as well as Hive, HCatalog, HBase and Zookeeper.
The DDN server/storage bundle is aimed at enterprises that want to implement the Hadoop distributed processing architecture. Hadoop started life in hyperscale computing situations, such as those at Google, Yahoo and IBM, and was built on the type of commodity server infrastructures with direct-attached storage (DAS) found in those environments.
The DDN product is part of the rise of ready-configured Hadoop products – already available from the likes of Oracle, EMC Greenplum and NetApp – that are suited to enterprise customers and IT departments that are not willing to develop homemade infrastructures in the way hyperscale users do.
Read more on SAN, NAS, solid state, RAID