UK businesses prefer training to hiring to plug IT skills gap
An IT skills shortage in the UK is affecting businesses, driving 70% of organisations to invest in training while 40% plan to hire skills

A shortage of IT skills in the UK is affecting businesses, which is driving 70% of organisations to invest in training while 40% plan to hire people to fill the gap.

Download this free guide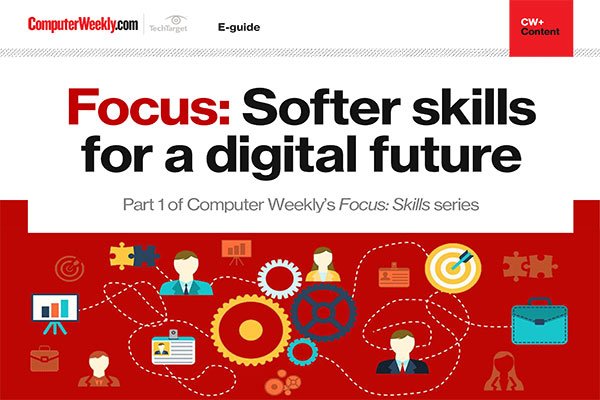 Why softer skills are essential for the workforce of the future
Explore the different types of skills that are needed for technology roles, as well as the increasing importance of soft skills, creativity and diverse thought in developing the technology teams of the future.
By submitting your personal information, you agree that TechTarget and its partners may contact you regarding relevant content, products and special offers.
You also agree that your personal information may be transferred and processed in the United States, and that you have read and agree to the Terms of Use and the Privacy Policy.
Research of 250 senior UK IT professionals, carried out by IT trade association CompTIA, found 43% of IT professionals believe the skills shortage has increased in the past two years.
The State of the IT Skills Gap study revealed the shortage technical skills, rather than soft skills, was the biggest concern.
The top technology area of concern is networking and infrastructure technology skills, where 44% of the companies interviewed said there is a shortage.
Some 40% were concerned about server and data centre management skills shortages and 39% about a lack of security skills.
The reason for these shortages is rapidly changing technology, according to 47% of respondents. Only 20% said work is needed to increase soft skills such as work ethic, creativity and team work.
John McGlinchey, European vice-president of CompTIA, said that, despite the bad news, the research showed UK IT leaders are attempting to deal with the problem.
"It shows that the IT community is beginning to recognise that the combination of training and recruitment is crucial for keeping up with changing business challenges," said McGlinchey.
Key findings of UK IP professional research:
79% believe IT is important to the success of the business they work at;
Security, data storage, disaster recovery/business continuity, improving network infrastructure, business process automation and updating aging computers are top IP priorities;
Only 40% of IP professionals believe they are where they need to be in using technology;
About a quarter of respondents have no method to identify IT skills gaps;
40% do not think management and HR give enough attention to the IT skills gap.
---
Image: Thinkstock
Read more on IT technical skills