CESG approves first encrypted USB flash drive for 'top secret' data classification
The UK government's technical security advisor CESG has approved the Eclypt 600 Enhanced Nano encrypted USB memory stick to be used for data classified as "secret" and "top secret."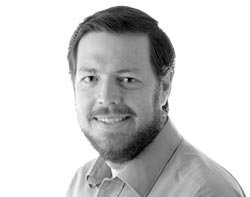 Warwick Ashford is chief reporter at Computer Weekly. He joined the CW team in June 2007 and is focused on IT security, business continuity, IT law and issues relating to regulation, compliance and governance. Before joining CW, he spent four years working in various roles including technology editor for ITWeb, an IT news publisher based in Johannesburg, South Africa. In addition to news and feature writing for ITWeb's print publications, he was involved in liaising with sponsors of specialist news areas on the ITWeb site and developing new sponsorship opportunities. He came to IT journalism after three years as a course developer and technical writer for an IT training organisation and eight years working in radio news as a writer and presenter at the South African Broadcasting Corporation (SABC).
View all articles by Warwick Ashford >>
[email protected] 020 8652 8505
The UK government's technical security advisor CESG has approved the first encrypted USB memory stick to be used for data classified as "secret" and "top secret".
Until now, USB portable drives were certified for use only up to "restricted" data.
The Eclypt 600 Enhanced Nano has won the top certification after 18 months in development by ViaSat UK and another 18 months in assessment trials by CESG.
The certification was won with a combination of the 600's special encryption key insertion method, keystone authentication, and rugged physical construction, says Chris McIntosh, chief executive of ViaSat UK.
The Eclypt 600 requires a username, password and physical keystone, which must be inserted into another USB port, to authenticate a user and grant access.
However, the whole range of Eclypt Nano drives conform to the AES-256 encryption standard and the US MIL-STD 810F standard for military-grade rugged waterproof construction designed, McIntosh Computer Weekly.
The MIL-STD requires equipment to survive extremes of pressure, wetness, temperature, impact and vibration.
This means enterprises using the Eclypt 200 FIPS Nano benefit from the same physical protection and encryption standards as the 600 version restricted to military and government use.
All four Nano drives can use the additional authentication factor provided by the keystone, but this is optional in the FIPS, Baseline and Baseline+ versions.
The encryption key for all versions is stored inside the device and is kept safe by sealing all the electronics with a special compound, says McIntosh.
"Any attempt to break into the device will destroy the electronic components and make the encryption key and data impossible to access," he says.
Previously, the lack of a rugged USB drive encrypted beyond "restricted" level meant military organisations had to store data in a less rugged or less portable format.
"As a result, the use and transport of the most sensitive data in the field could be a fraught experience," said McIntosh.
But now government bodies can, for the first time, balance the strongest security as certified by CESG with the portability of a rugged designed USB drive, he said.
The achievement of the CESG certification is important, says McIntosh, as it will now open up the way for certification by NATO and military organisations in Australia, New Zealand, Canada and the US.