KCOM highlights cloud, fibre and collaboration
In its latest update to investors telco specialist KCOM Group has outlined where it believes future growth is going to come from
If you want to get an indication of where a channel player like KCOM, operating in the telecoms market, views as the most likely areas to deliver strong revenue opportunities then cloud, fibre and collaboration should all be of interest.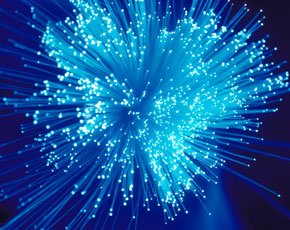 The firm has just delivered its latest preliminary results and provided investors with commentary on the state of the market and its future direction, revealing that there is strong interest from customers currently in IP telephony as well as fibre and broadband services.
KCOM has been going through a transformation over the past couple of years and continues to work on positioning the business for the future, integrating its brands around a strategy along customer segments focusing on enterprise, SME and consumer.
At an enterprise level their continues to be demand from customers for complex integration projects and at in the SME space more users are looking to subscription-based IT and comms packages, with more adoption of cloud-based services.
As it looks to keep a firm grip on costs and make sure the business is in a position to react quickly to market changes KCOM is also continuing to integrate back office functions, which could see some further "consolidation of teams".
In the future the strategy will continue to be around the areas of growth that it has identified as delivering the most return as it looks to build on its preliminary results, which were in line with expectations, delivering a 4% improvement in operating profits to £57.2m.
"Last year we began the second stage of the transformation of our business. I am pleased to report that there has been continued progress in our focus areas. In Hull and East Yorkshire, the strong demand for our Lightstream fibre-based services has been maintained and in the Enterprise and SMB markets, we continue to see growing interest in our cloud and collaboration related capabilities. These are the key opportunities for future growth," said KCOM chief executive Bill Halbert.
"In the coming year, we will seek to accelerate that progress, particularly in the Enterprise space where we see significant opportunity," he added.
The update to investors stressed that the firm was still going through some changes and it would still be making further integration to its existing brands.
"Investment will be prioritised tightly on our strategic growth areas where we see increasing opportunity, in particular, the provision of cloud-based services, the integration of collaborative systems and related consultancy and integration activity and the development of fibre-based propositions," the firm stated.
Read more on Voice over IP (VoIP) Services