Cloud demand drives infrastructure spending
The latest numbers from IDC indicate that cloud demand is driving infrastructure spending across Europe
As the adoption of cloud solutions continues to gather pace so does the investment in the infrastructure required to support the growing number of hosted applications producing some decent demand for the large hardware players.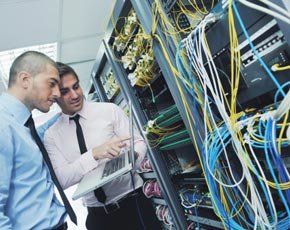 An increasing requirement for servers, disk, storage and ethernet switches is something that IDC has been tracking across EMEA and the analyst house has noted that the last quarter of 2014 delivered 27% growth and $1.1bn in revenue.
Sales across EMEA for all of last year were up 28% on 2013 and were worth $4.1bn with cloud related spending accounting for 17% of that growth, with particularly strong demand for storage capacity.
IDC is predicting that by 2019 the market should reach $10.8bn with strong growth in cloud related spending being a marked difference from the activity in the traditional infrastructure market.
Western Europe is the engine of the EMEA market, accounting for 82% of the cloud business last year with datacentre and public cloud spending areas where customers were increasingly investing.
"The Western European market for cloud hardware was the fastest growing among the major regions at the end of 2014, and we believe it is still far from maturity," said Giorgio Nebuloni, associate director IDC European Cloud Practice.
"Though in public cloud environments the region is lagging the U.S. and China — where the largest Web players have their roots —in 2014 it went through a phase of considerable datacenter investments as U.S. multinationals like AWS, Facebook, Google, Microsoft, and Salesforce expanded presence to serve customers with regionally located datacenters, and native service providers fought back with investments of their own," he added.