Avnet joins ranks of firms hit by strong dollar
Currency challenges helped reduce some of the third quarter numbers at Avnet although EMEA continues to perform strongly for the distributor
The strong dollar has made life incredibly difficult for US firms trading internationally and comments about the impact on the bottom line has been a constant feature of financial result statements made in the past couple of months.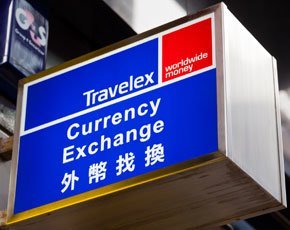 The big vendors have all had to wrestle with the problem, with most admitting that they will have to offset currency problems with increased prices, and the same challenges have been there for multi-national distributors.
In the case of Avnet the impact of the dollar took its third quarter earnings down from 13.8% year-on-year growth to just 3% once it had adjusted operating income in local currencies.
But that was the only real fly in the soup with the firm able to deliver 6.7% growth in net income to $121.5m and hold its sales at just slightly above the same rate as last year, with just a 0.8% improvement to $6.7bn. The EMEA region improved by 7.4% compared to 2014 and overall organic revenue grew at 7%.
"Although we transact in a number of foreign currencies in the normal course of our business, the specific 17% decline in the euro from the year ago quarter had a significant impact on our enterprise results. In fact, if you look just at the combined results of our EMEA businesses, operating income actually grew 21% year-over-year in constant currency, yet this positive performance was negated when converted into U.S. dollars," said Avnet CEO Richard Hamada.
The Technology Solutions (TS) side of the business delivered a 4.3% improvement in turnover, helped by demand for data centre products across the Western regions. There were some problems in the Asian side of the operation, which saw a 10.7% decline thanks to a decline in the computing components business.
TS EMEA delivered 6% in organic growth and operating income was also up over the first nine months of fiscal 2015. "Even though this improvement is not evident in TS's global reported results due to the previously mentioned currency issues, the focus on profitable growth is having a positive impact as TS EMEA continues progress towards their long-range financial goals," stated Avnet's CFO Kevin Moriarty in an analyst call.
When asked by analysts what the impact of price rises had been from some of the vendors Hamada played it down stating that it had not "impacted or not causing any changes either in the demand pattern or in causing us any undue margin pressure due to the inability to pass those on at this time".