F5 Networks reveals summer CEO change
F5 Networks has looked internally for the person to replace its outgoing CEO who is calling time after a 15 year stint leading the firm
F5 Networks is shuffling its senior management team this summer after its CEO of 15 years opted to move upstairs into a chairman of the board role and retire from leading the firm.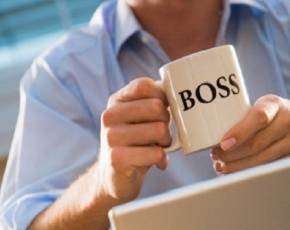 The firm has turned to an internal replacement promoting its executive vice president of strategic solutions Manny Rivelo to become CEO and a member of the board from the start of July.
Rivelo comes with a CV that includes 19 years at Cisco before he made the move to F5 in 2011, where he worked in various roles that included developing relationships with partners and SMEs.
One of his key aims will be to expand the potential reach for F5 and build on some of the changes he has already rolled out to take the firm beyond its data centre roots to deliver cloud based offerings.
"During the past decade F5 has established itself as the leading provider of services to ensure that applications delivered over IP networks are fast, secure and available to anyone, anywhere, any time," Rivelo said. "This is an exciting time to be at F5, and I look forward to working with the company's executive staff and the rest of the F5 team to extend our leadership, expand our addressable market, and build on the company's long history of success."
The current CEO John McAdam has certainly put the effort in building up the vendor's position and taking its revenues beyond the $1.7bn mark and said that it had been a rewarding stint in the hot seat.
"As I transition to my new role as Chairman of the Board, I am excited about the future of F5 and confident that the company will be in good hands with Manny at the helm," he said.