EMC turns to Azlan to reach more MSPs
EMC is working with Azlan to grow the number of managed service providers that sell its cloud-based solutions across Europe
It took a while for the answer to the question around the role of distribution in a cloud world to emerge but the importance of using that tier of the channel to help vendors support resellers is now being underlined on a regular basis.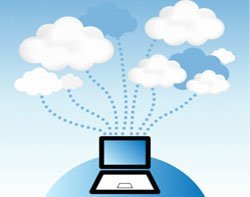 The latest example of how distribution can help a vendor reach managed service providers comes from Azlan, which has been chosen by EMC to increase its European base of managed services providers.
The distributor will be recruiting MSPs that it believes can add some value to the EMC channel selling the vendor's cloud solutions, which include backip as a service, multi-tenant file storage, disaster recovery, messaging and converged infrastructure.
Azlan's role will be to provide the training and support to MSPs as well as passing on leads to partners through a dedicated portal. There will also be marketing and sales help to help develop reseller growth plans.
"EMC is providing a whole range of solutions that enable MSPs to embrace important opportunities and continue the transformation of their business to a services-based model. This is a strategically important business relationship for Azlan. One that significantly strengthens and extends our value proposition to MSPs and provides our partners with a unique opportunity to differentiate their business and to benefit from the high esteem and respect that EMC solutions command in the enterprise market," said Joel Chimoindes, European cloud services director at Azlan.
With the growth in demand for hybrid cloud solutions from customers the partnership appears to have come at a time that should provide MSPs with plenty of opportunities.
"Enterprises are embracing managed services and the hybrid cloud with real enthusiasm," added Chimoindes "By engaging on the Azlan MSP Partner Programme and becoming an EMC partner, new services providers have an excellent opportunity to gain kudos and credibility in the market."
Philippe Fosse, vice president Europe channels at EMC, said that the tie-up with Azlan would help it reach MSPs and would help support its growth ambitions on the cloud front across Europe.
"Our relationship once again demonstrates the strength of EMC's commitment to developing key channel initiatives and we look forward to working with Azlan on what promises to be a very rewarding project," he said.