Canon extends 3D printing options
Canon has formed a distribution partnership with 3D Systems to ensure it has a stake in the emerging printing market
Momentum in the 3D printing market continues to build with Canon the latest to make moves to ensure it has access to a range of products that can deliver three dimensional results.
The firm has secured a partnership with 3D Systems and will act as a distributor of the firm's range, which includes the ProJet 1200, 3500 series, 4500, 6000 and 7000, in both the UK and Ireland from the start of next month, with an eye on potentially extending the relationship across Europe.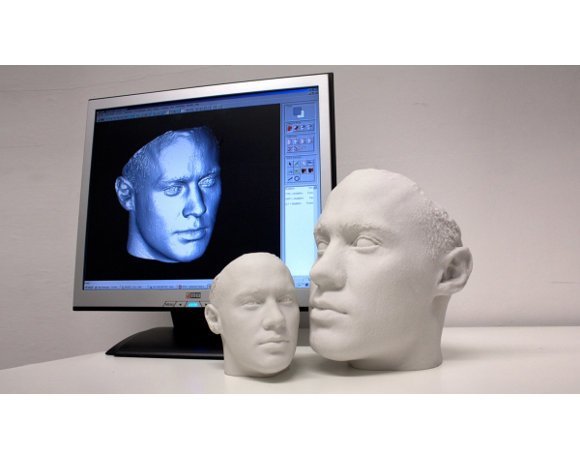 The channel will be no strangers to 3D Systems offering because Ingram Micro, which has been busy developing a reputation in this part of the market, signed them up last September.
The Canon deal will provide users with a mix of 3D Systems hardware and then support from the vendor in the UK and gives some weight to a strategy that has centred on an ambition to move into new technology areas.
The initial target areas will include engineering, manufacturing and architectural vertical markets in the UK and Ireland and there are already signs that customers have started to use the technology to not only save time but as part of customised product development.

Canon quoted numbers from Gartner, which has predicted that end-user spending on 3D printers is expected to increase from $1.6bn this year to around $13.4bn in 2018.
Jeppe Frandsen, head of production printing group, Canon Europe, said that it was always looking for fresh market opportunities and 3D printing was one of those.
"This partnership, together with Canon's own significant investment in R&D, reflects both our long term commitment to 3D printing and our ongoing dedication to deliver advanced technology and support to our customers to help them improve the performance and profitability of their businesses," he said.

In response, Michele Marchesan, vice president and chief revenue officer at 3D Systems, said that it was happy to extend its UK distribution options by teaming up with Canon.
"Canon is a trusted provider of industry solutions with strong service and support, and we are thrilled to extend our advanced 3D printing technology to a wider range of customers and applications," said Marchesan.