Resolution1 Security steps up channel expansion
Just weeks after it was announced it was being run as a standalone entity Resolution1 Security has appointed its first distributor
Just a couple of weeks after it announced plans to split the business into two AccessData Group has started to slot into place the channel relationships that will support the move.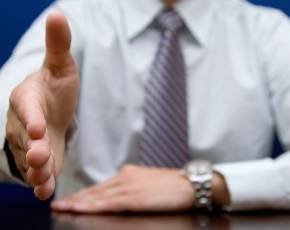 From the start of next year AccessData will be focused on legal IT and a fresh company Resolution1 Security will be handling cyber threats and incident response with both operations working globally.
Getting itself in a position where it can hit the ground running Resolution1 Security has appointed Turrem Data as its first European distributor to join its Connect partner programme and help it drive sales across Europe and to work with more resellers.
Turrem will be charged with building the channel community and will handle sales, marketing and training and is being encouraged to sign up enterprise security partners in the UK, Germany, France, Spain and Switzerland.
"Turrem Data brings the deep market expertise Resolution1Security was looking for in expanding our Resolution1 Connect channel programme," said Neil Batstone, VP global alliances and channels at Resolution1.
"Our advanced Resolution1 Security Platform grew rapidly through direct sales and now the market demand has dictated that we execute aggressively to deliver integrated and automated IR solutions through the reseller channel," he added.

Chris Morris, managing director at Turrem Data, said that the Resolution1 Security portfolio was relevant to a great number of customers and it was going to appeal to a number of resellers looking to extend their own user options.
"The platform offers consolidated IR processes, integrating siloed point solutions, to deliver immediate data intelligence to rapidly remediate attacks. This proven solution, that seamlessly integrates into existing infosec environments, is a powerful tool," he added.