Apogee bolsters MPS reach with PDS acquisition
Managed print services specialists has made a third acquisition this year picking up Midlands based Positive Digital Solutions
Managed print specialist Apogee has picked up positive Digital Solutions (PDS) to extend its capabilities and geographic reach as it continues to foloow a strategy of growing through acquisition.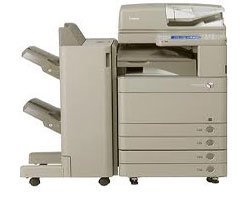 The deal marks the third that Apogee has sealed this year, following those of Nottingham based firms Xact and Copydoc, and Redditch-based PDS provides it with a greater depth of coverage in the Midlands.
PDS comes with 350 clients and more than 1,100 devices installed and supported and has established a strong reputation in the last five years with 90% of sales coming from selling and supporting Ricoh devices.
"We recognised PDS as ambitious, fast growing, and innovative - attributes that define Apogee and our commitment to growing our business and evolving in an exciting market. As Ricoh's number one reseller in the UK, we aim to cement ourselves as the premier provider in the UK and Europe, whilst maintaining our strategy of innovation and service excellence," stated the Apogee board.
As well handling Ricoh, Sharp, Toshiba and Samsung late last year Apogee was named by Canon as one of the first ten partners that had landed its managed print services accreditation.
According to a recent analysis of the MPS market from Quocirca more than half of enterprise customers with over 1,000 seats have started to use some form of MPS and many more are planning to roll it out by next year with the UK being one of the most mature markets for the technology in Europe.
The main attraction of managed print services continues to be predictable costs along with better reliability and cost savings gained from being on top of consumable spending.