IBM bemoans September slowdown
A slowdown last month hit IBM's third quarter numbers with the vendor also revealing it is offloading its OEM semiconductor business
A September slowdown was blamed by IBM for a weak set of third quarter numbers along with the impact on revenues of a move towards a cloud and services led business model.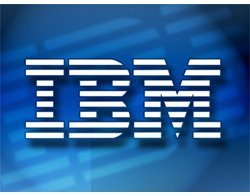 Like many of its rivals Big Blue is shifting towards a world where payments are smaller and spread in a way that has an impact on revenues and until that model settles down it will continue to be felt in the financial numbers.
Following up on the decision to exit the x86 server business IBM also used its third quarter results as the moment to announced that it is selling off its OEM semiconductor business and manufacturing to GlobalFoundries.
Ginni Rometty, IBM chairman, president and CEO, acknowledged that the world was changing but was not too happy with results that saw net income decline by 17% to $3.5bn and revenue come in at 4% down at $22.4bn.
"We are disappointed in our performance. We saw a marked slowdown in September in client buying behavior, and our results also point to the unprecedented pace of change in our industry. While we did not produce the results we expected to achieve, we again performed well in our strategic growth areas – cloud, data and analytics, security, social and mobile - where we continue to shift our business. We will accelerate this transformation," she said.
In those areas where the firm has identified growth the performance was stronger with security revenues up by 20% year-to-date, mobile revenues doubling and business analytics turnover up by 8%.
Cloud revenues were also up by 50% in the year so far and cloud as a service was up by 80% since the start of its fiscal year and was getting a $3.1bn annual run rate.
"We are executing on a clear strategy that is moving IBM to higher value, and we've taken significant actions to exit nonstrategic elements of the business. This includes the announcement that we will divest semiconductor manufacturing to focus on research and development that will differentiate our systems. We will continue to make the investments and the changes necessary to manage our business for the long term," added Rometty.
IBM is paying GlobalFoundries $1.5bn, spread over the next three years, to take its semiconductor business, which includes running a couple of factories, off its hands as it looks to save money and concentrate on the core business areas.