Dell goes broadline in the UK with Ingram signing
Dell has signed up Ingram Micro to grow its business in the UK as it expands its distribution relationships with a broadline appointment
Just days after Michael Dell indicated that he felt his firm was under-distributed across Europe the vendor has signed up Ingram Micro to handle its portfolio in the UK.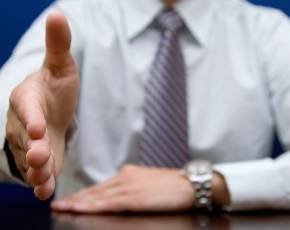 The move marks an expansion on a distribution strategy that has been developed over the past few years but has so far been one that has seen Dell work with specialists to handle separate parts of its portfolio.
Ingram is being handed access to the complete commercial product range which includes client solutions, enterprise solutions, software and services from 3 October.
Speaking to MicroScope last week, Cheryl Cook, vice president of global channel alliances at Dell, said that it had good relationships with both Ingram Micro and Tech Data and had been mulling over make a move to work with more broadline distribution.
She added that the channel now accounted globally for a third of Dell's revenues, contributing $20bn, and the vendor felt that number could increase as it pushed more business through partners.
Brent McCarty, managing director and vice president of Ingram Micro UK, said that although Dell was already established in the UK channel it could add a different dimension, "we can help enable the brand's penetration in the UK and support the way it services the channel".
"Partnering with Dell represents a huge incremental opportunity for Ingram Micro and elevates us to an unrivalled position as the destination distributor, being the only UK supplier with the full portfolio of systems OEMs. To ensure all opportunities for channel growth are maximized we have invested in additional support and made realignments in our business," he added.
In response, Steve Holmes, channel director, Dell UK, said that the relationship with Dell marked a milestone in its seven year history with the channel and it would provide customers with greater access to its products and services.
The Ingram signing follows on the back of a fairly busy summer on the distribution front at Dell after it handed Hammer OEM rights to its portfolio and also gave Exertis Micro-P the chance to sell the printer and storage lines.

Read more on Software-as-a-Service (SaaS) Applications