Acronis bolsters cloud portfolio with acquisition of nScaled
Acronis rounds off its cloud offering with the acquisition of leading Disaster Recovery-as-a-Service solution
Data protection specialist Acronis has announced the acquisition of nScaled, bolstering its data recovery capabilities.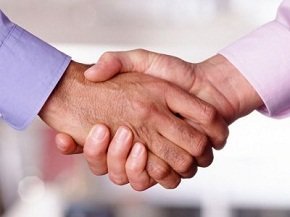 The San-Francisco-based company has been ranked by Forrester Research as the leading Disaster Recovery-as-a-Service vendor. Acronis says that its customers using Acronis Backup-as-a-Service will now have the ability to restore their systems to the cloud in the event of a disaster.
"Acronis has delivered an advanced backup solution for years with full system backup, and the ability to restore to any hardware," said Serguei Beloussov, CEO and co-founder of Acronis. "Then we added Acronis Backup-as-a-Service to provide cloud storage for backup data."
"With the addition of nScaled technology, we provide a capability to restore to the cloud, and customers can restore their operations without waiting for replacement hardware to restore on-premises. Now, Acronis provides the most complete, easy and safe cloud backup solution for any infrastructure and any environment," he added.
Bradley Kolb, CEO of nScaled said that Acronis' expansive network of partners would increase the DRaaS solution's global reach.
"As part of the Acronis team, nScaled will have access to even more resources globally to further evolve our disaster recovery services, delivering enhanced protection of our customers' IT infrastructure, applications and data."
The complete cloud backup solution will be available as a service from channel partners, Acronis Cloud or as an on-premises solution.