Nadella shows hunger for content with $2.5bn Minecraft deal
Microsoft's CEO has signed off a $2.5bn deal to acquire the makers of Minecraft in the largest deal since he took the helm at the vendor
Those waiting to see what sort of acquisitions the CEO of Microsoft would make now he is firmly in charge of the firm might be surprised to see the software giant splashing $2.5bn on the makers of Minecraft.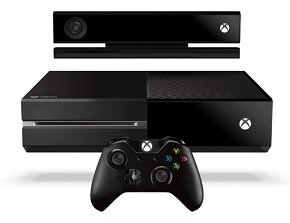 Where Steve Ballmer was happy to spend large amount of money on hardware, bringing Nokia's phone business into the fold for $7.5bn, his successor Satya Nadella appears to be more concerned with getting hold of more content.
The $2.5bn deal to buy Minecraft maker Mojang, which will be incorporated into the vendor's game studio division, is designed to provide Microsoft with content that will drive users towards its mobile platforms and Xbox games console.
"Minecraft is more than a great game franchise, it is an open world platform, driven by a vibrant community we care deeply about, and rich with new opportunities for that community and for Microsoft," said Nadella.
The original founders of Mojang, who were finding it increasingly challenging being at the helm of a large company, are leaving the firm to head off and try to repeat their success with other ideas.
"There are only a handful of potential buyers with the resources to grow Minecraft on a scale that it deserves. We've worked closely with Microsoft since 2012, and have been impressed by their continued dedication to our game and its development. We're confident that Minecraft will continue to grow in an awesome way," stated Mojang in a Q&A post on its site.
The decision to buy Minecraft comes just weeks after Nadella used the forum of the firm's worldwide partner conference to talk about the need for the firm to place itself at the centre of users needs regardless of the device.
At WPC he talked up the importance of cloud as well as reaching out to users on devices that came from its own labs as well as from competitors.
Read more on Independent Software Vendor (ISV) community