EMEA server revenues on the up, says IDC Tracker
Increased enterprise spending on Big Data and business analytics helps EMEA server revenue take a healthy step forward
EMEA server revenue saw healthy Q2 increase, according to International Data Corporation's (IDC) latest report.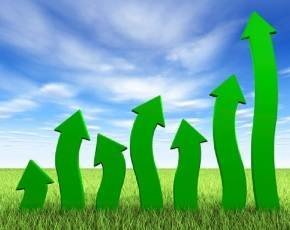 Revenues for the second quarter increased 3.6% year-on-year to $3.2bn thanks to a strong performance from x86 architecture, as well as larger vendors seeing increased traction in the blade and density optimised segments.
Western Europe continued its upwards trend on the first quarter, up four percentage points to 6%. Units shipped were also on the up in the region, with more than 407,000 units – a YoY growth of 4.5%.
"Thirteen out of 16 Western European markets showed spending growth in euro terms in 2Q14, as an enterprise spend and lifted almost all boats, with some help from the secular trends of Big Data and cloud, which will combine for around 17% of server spending in 2014," said Giorgio Nebuloni, research manager, Enterprise Server Group, IDC EMEA.
"This is a good sign, especially considering the upcoming x86 CPU upgrades, but IDC remains cautious for 2H14 in light of recent macroeconomic changes that could dampen growth," he added.
Making up 79% of the total market in Western Europe, x86 architecture accounted for $1.9bn in revenue, IDC reported in its EMEA Server Tracker.
Eckhardt Fischer, research analyst for IDC EMEA, explained: "Density optimised has shown the largest growth, reporting 35.9% and 25.7% YoY revenue and shipment growth respectively in the x86 market, a trend that has been partly driven by the increased adoption of Big Data and business analytics in the enterprise market."