Salesforce revenue continues to soar
Salesforce goes from strength to strength after reporting a healthy set of results for Q2
CRM firm Salesforce has announced another set of good results for Q2 with revenue at $1.32bn (£795m), an increase of 38% year-on-year.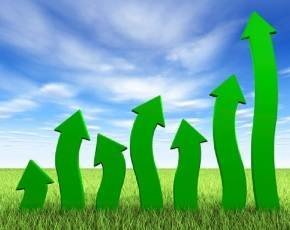 Cash generated from operations for Q2 was $246m, an increase of 34% year-over-year. Salesforce finished the quarter with total cash and securities at $1.67bn.
"Salesforce.com continues to be the fastest growing top 10 software company with 38% year-over-year growth in revenue, and more than 30% year-over-year growth in deferred revenue and operating cash flow in the second quarter," said Marc Benioff, chairman and CEO, salesforce.com.
Breaking down the revenue showed subscription and support revenues at $1.23bn, an increase of 37% year-over-year, while professional services and other revenues were at $86m, an increase of 58% year-over-year.
"I'm delighted to announce that we are once again raising our fiscal year 2015 revenue guidance by $30m, to reach $5.37bn at the high end of our range, which is a full year growth rate of 32%. We have now raised our fiscal 2015 revenue guidance by $170m since we first initiated guidance last year," concluded Benioff.
Revenue for the company's third fiscal quarter is projected to be in the range of $1.365bn to $1.37bn, an increase of 27% year-over-year.