Workforces should gear up for Generation-Y, says Dragon
Dragon's Den star and co-CEO of Outsourcery says that employers must change their ways in order to get the most out of Gen-Y
With almost 100% of 16-24 year olds using portable devices on the move, cloud services provider Outsourcery, has warned businesses they must prepare for workforce change.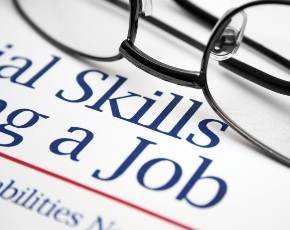 Recent figures from the 'Internet Access – Households and Individuals 2014' report from the Office of National statistics show a sharp increase in the everyday use of mobile devices with almost seven in 10 adults using portable devices away from home and work and 96 per cent of respondents aged 16 to 24 using portable devices to access the internet wherever they are.
Outsourcery says that young people entering new jobs will expect the same technology to be available in the workplace allowing flexible and remote access to tools and applications.
"Fundamentally, a workplace is made up of consumers who use mobile devices every day," explained Piers Linney, Co-CEO of Outsourcery. "In addition to this, as younger generations enter the workforce, we're seeing a new generation of individuals who have been using portable devices and services that use cloud technology, like Facebook and Dropbox, for most of their lives."
Linney, known to millions through his appearances on Dragons Den, warns lifestyles are changing having a direct impact on the way people work and says the best businesses are playing to the strengths of employees by implementing workplace strategies enabling employees to work flexibly.
"As a provider of cloud-based Microsoft applications built on our O-Cloud platform, we're seeing an influx of companies of all sizes approaching us and our channel partners to implement cloud-based services that enable a mobile working strategy to increase efficiency," Linney continued.
"As the next generation enters the workforce, it will become more vital for businesses to change the traditional workplace strategy they have in place. Some businesses have already embraced this, and reaped the benefits of a more efficient and mobile workforce; the others will need to catch up soon before they risk missing out on the new and growing skills of employees," Linney concluded.