US regulator gives Lenovo IBM deal thumbs up
The US Committee on Foreign Investment gives the go-ahead for sale of IBM's x86 server business
The US Committee on Foreign Investment has given its approval of the $2.3bn (£1.37bn) sale of IBM's x86 server business to Lenovo.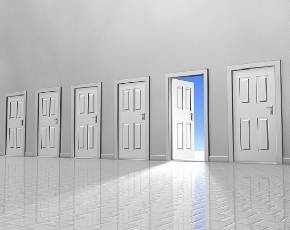 IBM said the approval enables IBM to focus on system and software innovations that bring new kinds of value to IBM clients in areas such as cognitive computing, Big Data and cloud, and provides clarity and confidence to current x86 customers that they will have a strong partner going forward.
The deal, which IBM announced in January, includes System x, BladeCenter and Flex System blade servers and switches, x86-based Flex integrated systems, NeXtScale and iDataPlex servers and associated software, blade networking and maintenance operations.
It has taken time for the deal to get underway but after it was cleared by the Chinese authorities in July, Lenovo stated it hoped for completion this year in its recent financial results.
"As we have stated consistently for both the x86 and Motorola Mobility acquisitions, we continue to work through a number of regulatory and business processes to ensure an effective and timely closure on both deals," Lenovo officials said. "We remain on track to close both deals by the end of the year."
This latest development is a big hurdle cleared as the deal was very closely examined due to the number of US government clients who have the products in their estates. IBM has promised to continue handling maintenance for an extended period to soothe concerns.
"The clearance by CFIUS of this transaction is good news for both IBM and Lenovo, and for our customers and employees," IBM officials said in a statement. "The parties now look forward to closing the transaction."