Networks First channel refocus delivering results
The decision by the managing director of Networks First to refocus on the channel has delivered strong growth in its first quarter
The decision taken by services provider Networks First to ramp up its channel business is starting to deliver the sort of impact on the bottom line that the firm's management had hoped for when they invested more muscle behind their indirect efforts.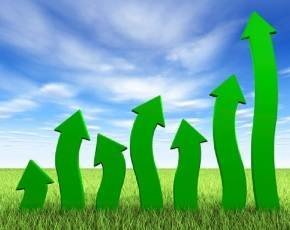 From the start of this year the firm has been investing in staff to make sure it has the right support for the channel and held a partner event in May to underline its ambitions to grow via partners, putting a couple of years when it had taken its foot off the pedal firmly in the past.
Tom Mulvaney, managing director at Networks First, said that since hestarted in the role on 1 April it had been a stated aim not only to do more with the channel but to also widen its partner base.
The firm revealed that its revenues in the first fiscal quarter climbed by 21% year-on-year and it had booked 70% new sales as a result of refocusing on partners that could take its range of wired and wireless networking, voice and security products.
"For the first three months of the year we were hiring people for our sales academy and we had already refocused entirely on channel and recruited some experienced channel sales people," he said.
"It is good we have got off to a great start and I could not be more pleased with the sales and the inroads we have made with some customers," he added.
Looking forward Mulvaney said that it wanted to develop the security expertise it could provide partners but wanted to make sure that it did so sensitively and selectively to make sure it did not step on anyone's toes.
He added that the momentum established in Q1 had continued and it had enjoyed a strong July and August was looking good despite the usual seasonal fluctuations in the market: "There is a pretty strong pipeline of opportunities."