Sage turns to top civil servant for next CEO choice
Sage has announced that the government's COO is to become its next CEO in November
Sage has unveiled its choice as a successor to its outgoing CEO turning the the UK government's COO Stephen Kelly to come in and run the business intelligence software player from November.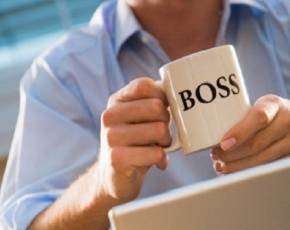 The firm has been on the hunt for a new boss since the current CEO Guy Berruyer made it clear he would retire back in May and Kelly will take up the role on 5 November.
Berruyer will remain on hand to support Kelly until the end of March next year but will then stop being employed by the firm ending a 17 year career at the software company.
In his time four year stint as CEO Berruyer pushed Sage more towards the cloud and Kelly will join the firm with a fair amount of transformation work already completed.
"This is a great time to be joining Sage," said Kelly who will be paid £790,000 to lead the company "Sage is perfectly placed to help SMEs fully capture the benefits of cloud, social, and mobile technologies."
Kelly has been involved with some of the changes in the way that government procures IT and has spells as a CEO of software players Micro Focus and Chordiant on his CV.
Donald Brydon, chairman of Sage said that Kelly had the right level of experience to help drive the business forward and a track record of delivering profitable growth.
"His experience in Europe and the USA in leading successful listed software companies and effective global teams will serve Sage well. He will join a strong executive team and will play the key role in driving forward our strategy and realising our growth ambitions," he said.
Read more on Enterprise Resource Management (ERP) Services