Colt remains optimistic despite losses
Cloud infrastructure player Colt has sounded an upbeat note despite experiencing a disappointing first quarter
IT services firm Colt Group has announced a fall in pre-tax profits year-on-year for the first half of 2014 as ough market conditions took their toll on the bottom line.
For the first half pre-tax profits were €13.6m down from €16.7m in the first half of 2013 and there was also a 2.3% drop in revenues, mainly as a result of a contraction in the voice business from regulatory price declines and the exit from low margin reseller customers.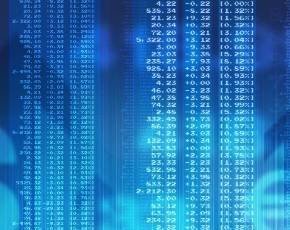 "The first half results continue to reflect the current economic climate and negative regulatory pressures evident across large elements of our European markets," says Rakesh Bhasin, Colt CEO.

"In the second quarter we commenced the withdrawal from low-margin carrier voice trading business and re-organised the business into the four elements of our information delivery platform: Network, Voice, Data Centre and IT," continued Bhasin.

However the group remained positive with the 2014 full year EBITDA guidance remaining as advised in April 2014 and confirmed the restructuring programme outlined in April has commenced and remains on track to deliver targeted savings in 2014 and beyond.

"We believe this will enable the Company to better realise growth opportunities, improve profitability and increase return on investment," said Bhasin. "Our restructuring programme should start to show results in the latter part of this year."

The group also announced net cash outflow improved from €59.0m in first half of 2013 to €29.1m in the same period this year, due to improved working capital and reductions in capital expenditure
"We have already started the process of implementing improvements to our business and I remain convinced by the opportunities available to us,' concluded Bhasin.