Outsourcing demand reaches record high in EMEA
The demand for outsourcing across EMEA has helped the market get back to pre-recession levels
The outsourcing market has got back to pre-recession levels as it hit a record hit across EMEA in the first half of the year with spending hitting the sort of levels last enjoyed six years ago.
According to market analysis from the Information Services Group ISG, which announced the peak, based on volume of contract award, in its Q2 Outsourcing index, the EMEA region also showed its strongest first half performance by contract value since 2008.
The numbers are certainly encouraging with annual contract value (ACV) across EMEA totalling €5 billion, an increase of 32% year-on-year with the number of contracts signed up 25% and more than 50% of all global outsourcing value awarded in the region, EMEA continues to dominate the global outsourcing market.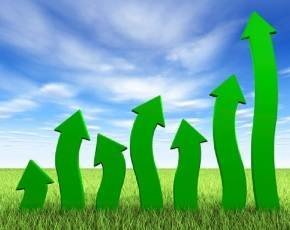 "EMEA continues to maintain its leading position in the global outsourcing market," said David Howie, partner at ISG. "The region's increased contract volume and value in the first half was driven by a rise in demand from continental Europe, most notably France and Germany."
"Looking ahead, we're seeing a great deal of transaction activity in the market that should come to fruition in the second half of 2014. Taking the year as a whole we would expect ACV in the region to comfortably exceed 2013 levels."
The UK market remained steady, with ACV of €1.4bn, an increase of 6% despite a slight drop in contract counts, down to 83 from 92 while Germany saw year-on-year ACV growth with around €740m in contract awards compared to €530m, almost doubling contracts awarded: 59 compared with 30.
France had it best-ever half year performance by both contract value and volume with €930 million of ACV awarded was boosted by a number of important agreements signed.
Although the presence of large deals can temporarily boost market values, France also a record 40 contracts awarded in the first half, more than three times the first half of 2013 driven partly by increased innovation as French businesses embrace new sourcing options such as Software as a Service (SAAS) and cloud-based solutions.
"The market is moving in the right direction, and the first-half year-on-year comparison is testament to the market's strength," concluded Howie. "Solid performances in volume and value across most industry sectors give us confidence that this is not simply a blip."