Juniper sells Junos and announces growth for Q2
Juniper Networks is continuing with its restructuring efforts will the sale of its Junos business
Announcing its second quarter results Juniper Networks has registered its sixth quarter of year-on-year revenue growth notching up a profit of $221.1m and at the same time unveiled plans to sell its Junos Pulse mobile security suite, to Siris Capital for $250m.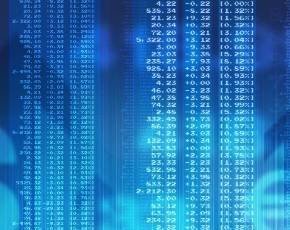 Quarterly year-on-year revenue grew 7% to $1.23bn, with product revenue climbing 7.6% and services revenue increasing 4.7%. The company's operating margin narrowed to 9.4% from 12%.
Restructuring has cost the company $72m, including $10m for headcount-related restructuring actions. Staffing levels at the company were down five percent over the same quarter the year before.
In a statement Shaygan Kheradpir, CEO, Juniper Networks said: "We are relentlessly executing on our Integrated Operating Plan and successfully implemented several initiatives to drive greater efficiencies across our organization."
The company said there was current near-term uncertainty and is predicting third quarter sales between $1.15bn to $1.2bn. The Europe, Middle East and Africa segment is also showing positive momentum as customers continue to build out network capacity, added Kheradpir.
The Junos Pulse sale is in line with restructuring and cost-cutting plans which are focusing on cloud and intelligent networks. This move was driven by shareholder pressure. "We are making the pivot fully to our stated high-growth strategy of cloud builder and High-IQ networks," added Kheradpir.
Junos Pulse software is built on Juniper's existing SSL VPN product and capabilities include remote backup and data restoration and lost device location. It entered the mobility space in 2010 with Junos Pulse.
Junos Pulse buyer Siris Capital is a New York City-based private equity firm focused on data, telecom and technology investments. Both companies said they would work together during the transition to support customers and partners.