Avnet launches nationwide VMware training
Avnet is stepping up the training support it provides around VMware technology
Distributor Avnet Technology Solutions has unveiled a national education partnership with The Knowledge Academy that will offer VMware accredited courses delivered by certified trainers.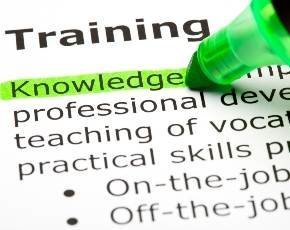 The move is designed to increase the nationwide availability of VMware courses such as VMware vSphere: Install Configure Manage, VMware Fast Track and more specialist training.
Avnet partners will be able to offer customers Avnet certified VMware training from any of The Knowledge Academy's 30 training centres that are spread across the UK.
René Albert, director education solutions, Avnet Services, EMEA, said: "This is a significant new relationship for Avnet as The Knowledge Academy is Avnet's first national education business partner in the UK."
"Avnet's business partners… [will have] the opportunity to strengthen their customer relationships through an additional point of value," added Albert.
Steve Williams, from The Knowledge Academy, said: "In 2013 we trained more than 25,000 delegates in professional best practice and personal development courses globally."
"Working with VMware certified trainers from Avnet extends our portfolio to ensure that professionals using solutions for data centres or desktop virtualisation have the skills they need to install and manage VMware products effectively," added Williams.
Read more on Storage Virtualisation Solutions and Services