RM PC departure hits half year revenues
The latest RM half yearly numbers have shown the ongoing impact of making a decision to exit the PC market
RM's move away from hardware continues to take a toll on revenues although there are indications at the educational specialist that there is growth in the other areas of its business.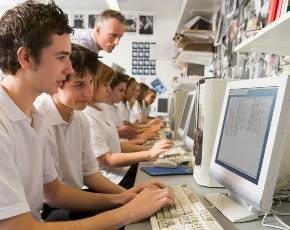 Having taken the decision to exit the PC market last autumn the firm has seen its fortunes since fluctuate as the revenues that the hardware delivered start to be taken out of the accounts.
For the six months ended 31 May the firm reported total revenues of £92.1m, down from £118.8m a year earlier, and its Education Technology division was the main factor in that decline with a 36.2% drop as a result of moving away from PCs.
The Education Resources unit delivered a 11.3% improvement in turnover compared to the same period last year and the Assessment and Data Services operation saw a 3% rise.
David Brooks, RM's CEO, said that it was encouraged by the numbers, particularly the performance in the Education Resources side of the business and it had always expected the fallout from the PC exiting decision to take time to filter through.
"The reshaping of the largest division, Education Technology, continues with the discontinuing of hardware device manufacturing and the end of the standalone sale of personal computer devices progressing well. As headlined previously, refocusing this business on software and services will take time with the trend towards devolved procurement at a school level and the expiry of BSF contracts," he said,
Read more on Audio Visual (AV) Solutions