Context: UK enjoys strong printer hardware growth
The latest figures covering the printer hardware market from Context have revealed a strong performance by the UK and Ireland
Printer hardware continues to enjoy growth with both laser and inkjet products doing well across Western Europe with the UK one of the strongest performing markets in the region.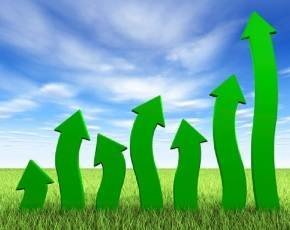 Figures from analyst houseContext indicated that in the first quarter across Western Europe as a whole printer unit shipments were up year-on-year by 9% with the UK improving by 31%, Ireland by 51% and Austria by 37%.
Laser and inkjet multifunction printers helped drive growth in the UK and the products were popular elsewhere as users opted for all-in-one functionality.
It was not a positive story everywhere with Germany witnessing a 1% contraction in the market and Portugal 6% down on shipments last year and outside Western Europe the picture for Central and Eastern Europe was not so rosy with a 4% drop in that region.
"The majority of Western European countries registered positive year-on-year unit shipments growth in Q1 2014, driven mostly by multifunction laser and inkjet technology printers", said Zivile Brazdziunaite, imaging market analyst at Context.