Exertis Micro-P adds Sharp to its audio visual range
Exertis Micro-P has bolstered its audio visual line-up after signing up with Sharp
IT and home entertainment distributor, Exertis Micro-P is extending the range of its audio visual portfolio by incorporating Sharp Electronics' professional displays.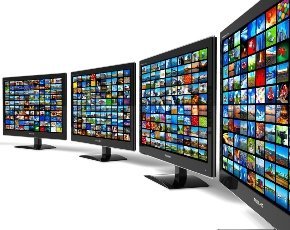 The company believes the quality of Sharp displays, with a demand for displays in public places like airports and railway stations, will meet a growing need in the marketplace.
Ian Aitken, visual business and AV general manager at Exertis Micro-P, said that the relationship was designed to complement its existing line-up and provide resellers with more options.
"Our new partnership with Sharp Electronics increases Exertis Micro-P's growing professional display solutions portfolio... Sharp's products complement our current line up and also give... access to the industry leading 90 inch displays and also Sharp's range of excellent, high bright products," he said.
Exertis Micro-P is expected to make further announcements this year about new products for its Visual Business unit. The distributor has in-house capabilities to help resellers with the deployment of audio visual projects and it also acts as a white-labelled extension to a reseller's team, helping with pre-sales consultation and site surveys.
The distributor also provides bespoke design documentation for audio visual implementations including timed deliveries, tender, bid and framework responses, product demonstrations and marketing support.